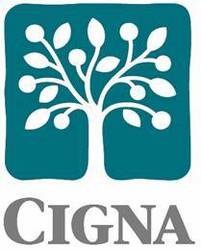 Is the economy affecting your health?
Philadelphia, PA (PRWEB) October 30, 2008
In the coming days and weeks, millions of Americans will be making two important decisions: electing a new president and choosing their health benefits for the coming year. CIGNA is offering new tools and tips to help people understand the health care issues and make informed choices. These resources are coming at a time when only about one in 10 people feel confident that they understand their health coverage well and sizable numbers of those surveyed said they didn't know whether their health plan provided important programs - ones they said they'd find of value - to help them improve their health and save on health care costs.
The tools CIGNA is offering include free health education courses accessible through http://www.itstimetofeelbetter.com, "Know stuff." These include an interactive comparison of how health care plans work that is designed to help people choose the type of plan for their personal situation; and a non-partisan look at the Democratic and Republican health care plans, including a virtual community town hall meeting on health care.
Other tips on how to save on health care costs, and how to make enrollment easier, are available as PDFs and can be downloaded from http://newsroom.cigna.com, "Is the economy affecting your health?" These include suggestions for using preventive care and wellness programs; confirming that your doctors participate in your health plan's network so you can benefit from the cost savings your health plan has negotiated on your behalf; and using generic drugs and home delivery to save money on medicine.
Additional tips on a wide range of health issues can be found at http://www.cigna.com/health_money/single.html
About CIGNA
CIGNA (NYSE:CI), a global health service company, is dedicated to helping people improve their health, well-being and security. CIGNA Corporation's operating subsidiaries provide an integrated suite of medical, dental, behavioral health, pharmacy and vision care benefits, as well as group life, accident and disability insurance, to approximately 47 million people throughout the United States and around the world. To learn more about CIGNA, visit http://www.cigna.com.
Source
1) eHealthInsurance survey of 1,010 adults 18+, November 2007
2) "Health & the Economy," prepared for CIGNA by TSC, a division of Yankelovich, Inc., September/October 2008.
###