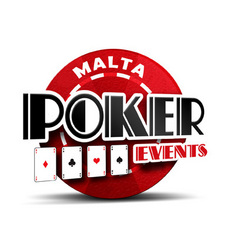 will provide a platform for them [the iGaming community] to network, discuss market drivers, and develop means on how to cater better for this industry
Malta (PRWEB) October 31, 2008
Malta Poker Events has scheduled a Seminar and Gaming Expo set for April 2009 aimed at poker players who are aspiring to turn their pastime into a profitable one. A Gaming Expo will also be in progress at the same venue supporting the seminar, and is targeted at gaming operators, service providers and third parties with the intention of giving a more clear direction about servicing the industry more effectively.
The Seminar and Expo are scheduled for the 18th & 19th April, 2009 at the MCC, Valletta and will attract poker players and gaming operators for a weekend of seminars, networking and exposure to key operators in the iGaming & Poker industries.
Poker Seminar
The seminar is expected to attract poker players of various skill levels who would like to become better at poker and it will cover many aspects of the game including live and online games, strategies, reading opponents, making best use of the information available, and responsible gaming. Following the seminar, a free-roll will be held allowing seminar attendees to put their newly-acquired skills to practice against a multitude of players from different backgrounds.
"The game of poker has picked up significantly on the Maltese Islands, and, considering that locally this area has not been explored at an educational level, we have decided to offer a dedicated event aimed directly at players" said spokespersons Mark Cassar and Etienne Licari.
Gaming Expo
With the Gaming Expo, Malta Poker Events is targeting gaming operators, service providers and third parties. It "will provide a platform for them [the iGaming community] to network, discuss market drivers, and develop means on how to cater better for this industry". Speakers and exhibitors will also deliver speeches in the 18,000 sq.ft Sacra Infermeria hall where exhibition stands setup by iGaming operators and service providers will serve as points for interaction between visitors and potential business partners. A dedicated networking area will also be setup, and this will give exhibitors a space where they may interact between them as well as with expo speakers and key industry officials.
Venue
The Mediterranean Conference Centre in Valletta is frequently referred to as the flagship of conference venues on the Maltese islands, and has been selected for the occasion as it possesses unique historical character and provides the modern facilities required for such an event.
About Malta Poker Events
Malta Poker Events was setup to act as a Mediterranean Poker hub in the gaming world. Be it online players, live players, beginners or professionals, the organisation strives to enhance the quality of the poker community as a whole while providing a physical platform to do so.
Interested parties are urged to contact the Malta Poker Events team for more information on attending the Poker Seminar, visiting the Gaming Expo, or participating as a speaker, exhibitor or for brand association purposes.
Contact;
Malta Poker Events
info @ maltapokerevents.com
+356 7942 3033
###