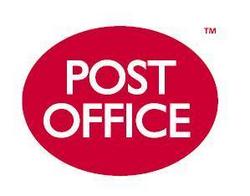 Skiers can also benefit from booking early as a range of incentives are being offered by UK tour operators - and there is also the prospect of fuel surcharges being dropped, which will cut the cost of flying.
London (PRWEB) October 31, 2008
Eastern Europe remains the best value for bargain hunters¹ while the eurozone's big three - France, Switzerland and Austria - also look set to benefit after price rises hit US resorts. As a result of these and the dip in value for sterling, the USA has now overtaken Canada to become the most expensive destination of 14 surveyed by the Post Office®.
Romania, Bulgaria and Slovakia are by far the cheapest ski destinations surveyed by the Post Office® for its annual report. However, Poiana Brasov (Romania) is now the lowest-priced resort for ski equipment, drinks and meals, taking over the top spot from Borovets because of the impact of sharp resort price rises in the Bulgarian resort and sterling's drop against the Bulgarian lev ( a total of +47 per cent year on year).
Second-placed Slovakia, is one of two emerging countries (Finland is the other) to rate as significantly cheaper than more established ski resorts - even though the Slovakian korun has shown the largest surge in value against sterling year-on-year of any featured destination (18.82 per cent).²
Whether or not prices will rise from January, when Slovakia joins the eurozone, remains to be seen. Meanwhile, the Post Office® advises skiers planning trips to Slovakia before the end of the year to purchase their travel money by 31st October or to take euros.
However, UK skiers considering transatlantic trips will find that US prices have soared by 55 per cent in the past year. Hit by the double blow of higher resort costs and sterling's slump against the dollar, skiers in Vail, Colorado face paying two and a half times as much as they would in Romania. Its prices are also 19 per cent higher than in Banff, Canada - one of only two resorts in the Post Office® survey where costs dropped (Canada: -6 per cent; Norway: -2 per cent).
For the second successive year, the Post Office® report reveals Italy to be the cheapest of the longer established European ski resorts³ - 31 per cent lower-priced than Verbier, Switzerland, which remains the most expensive in Europe.
But, while prices have risen by 41 per cent in Courchevel, France to make it one of the most expensive places to ski, the UK's market-leading ski specialist, Crystal, reported a spate of early bookings for France generally and said that it is the currently the main beneficiary of a move away from the USA by regular skiers.
Elsewhere, Andorra, once Europe's ski bargain basement, is now looking expensive - in only ninth place in the Post Office® survey, after attempts by resorts like Soldeu to reposition themselves upmarket.
Helen Warburton, Post Office® head of travel said: "Although the pound will not stretch as far for UK skiers as in previous years, there is still good value to be had. Resort prices in France, Austria, Switzerland and particularly Italy look good value when compared with the US while the emerging ski resorts outside the eurozone - especially Romania and Slovakia - will be excellent choices for beginners and for families on a tight budget.
"Skiers can also benefit from booking early as a range of incentives are being offered by UK tour operators - and there is also the prospect of fuel surcharges being dropped, which will cut the cost of flying."
Aspirational skiers, prepared to go the extra mile and travel long haul for a challenging downhill experience, might be better advised to opt for Argentina than the US slopes. The Post Office® compared prices for ski passes and equipment in Argentina and Japan with Canada and the USA - and found Argentina to be cheapest at half the US cost.
UK skiers can purchase euros at over 8,000 Post Office® bureaux de change branches this winter, while foreign currency for other key ski destinations, including the Swiss franc, Norwegian krone, US dollar and Canadian dollar are available on demand at over 1600 branches. Other currencies featured in Ski Resort Report can be pre-ordered for next day branch collection or home delivery at all 12,000 Post Office® outlets and online at postoffice.co.uk.
The full results of the Post Office® Ski Resort Report can be viewed online at: postoffice.co.uk/skireport2008
-Ends-
Check foreign exchange rates and order your foreign currency and travel money at competitive rates from Post Office®.
¹Post Office Ski Resort Report 2008: total costs of ski prices and basic commodities with 2007
positions in brackets. Percentage cost movements given in brackets after prices:
1 (2) Romania (Poiana Brasov) £200.04 (+18%)
2 (new) Slovakia (High Tatras) £236.28 (n/a)
3 (1) Bulgaria (Borovets) £241.10 (+47%)
4 (5) Italy (La Thuile) £272.29 (+10%)
5 (new) Finland (Ylläs) £280.75 (n/a)
6 (3) Slovenia (Kranjska Gora) £281.06 (+26%)
7 (4) Germany (Garmisch-Partenkirchen)£289.97 (+19%)
8 (8) Norway (Geilo) £307.51 (-2%)
9 (7) Andorra (Soldeu) £318.80 (+16%)
10 (9) Austria (Obergurgl) £354.93 (+11%)
11 (6) France (Courchevel) £380.58 (+41%)
12 (10) Switzerland (Verbier) £395.81 (+21%)
13 (12) Canada (Banff) £431.83 (-6%)
14 (11) USA (Vail) £514.86 (+55%)
Note to Editors:
For further information please contact:
CBPR
Christine Ball
01798 874177
cball @ cballpr.co.uk
Post Office Ltd
Hayley Fowell
020 7250 2417
Hayley.fowell @ postoffice.co.uk
Post Office Ltd. Registered in England and Wales no: 2154540. Registered Office: 80-86 Old Street, London, EC1V 9NN.
The Post Office and the Post Office symbol are registered trade marks of Post Office Ltd.
Post Office Ltd is an appointed representative of The Governor and Company of the Bank of Ireland, which is authorised by the Irish Financial Regulator and the Financial Services Authority; regulated by the Financial Services Authority for the conduct of UK business. Bank of Ireland, incorporated in the Republic of Ireland with limited liability. Registered in England and Wales with branch number BR000459.
Card Account offered by J.P. Morgan Europe Ltd through Post Office Ltd. J.P. Morgan Europe Ltd is authorised and regulated by the Financial Services Authority. Registered in England and Wales No. 938937. Registered Office: 125 London Wall, London, EC2Y 5AJ
###