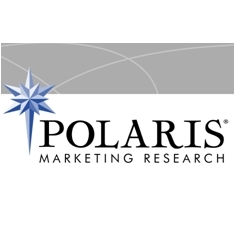 This is a great opportunity for marketers to learn about branding. Because we do this in a workshop setting, it is a very hands-on approach and attendees really get to work with and develop their own brands using the concepts presented in the course
Atlanta, GA (PRWEB) November 2, 2008
Polaris Marketing Research, Inc. announced today that Senior Vice President Debra S. Semans will be presenting a brand strategy "Branding Boot Camp" workshop for the Raleigh, North Carolina Chapter of the American Marketing Association (AMA).
The two-day brand strategy class will be held in December and is open to marketing professionals, business managers and entrepreneurs who are interested in improving their brand or need a refresher on the basics of branding.
By attending the AMA boot camp, marketers will learn how to effectively leverage brand strengths through brand strategy to help establish a competitive differentiation and customer loyalty regardless of the industry, product or service. The AMA Branding Boot Camp is a new professional development opportunity that will give marketers the understanding and tools needed to enhance their brand's strength.
"This is a great opportunity for marketers to learn about branding. Because we do this in a workshop setting, it is a very hands-on approach and attendees really get to work with and develop their own brands using the concepts presented in the course," said Debra Semans, Senior Vice President of Polaris Marketing Research.
The two-day brand strategy classes will be held in Raleigh, North Carolina December 4th and 5th, 2008. Registration can be completed online. For more information, please visit: triangleama.org
About the American Marketing Association:
The American Marketing Association, one of the largest professional associations for marketers, has 38,000 members worldwide in every area of marketing. For over six decades the AMA has been the leading source for information, knowledge sharing and development in the marketing profession.
About Polaris Marketing Research, Brand Strategy Specialists:
Founded by Jan Carlson in 1989, Polaris Marketing Research, Inc. is a full-service marketing research company specializing in brand strategy and brand positioning based on quantitative and qualitative marketing research expertise. Polaris utilizes state-of-the-art online interactive reporting, interviewing and data collection and personalized project management.
Atlanta-based Polaris Marketing Research is affiliated with the Council of American Survey Research Organizations, the American Marketing Association and the American Society for Quality. For more information, call Dianne Hill at 404-816-0353 or visit us at polarismr.com.
###