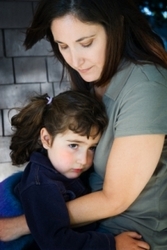 It is important that adults, especially those with children living at home, take extra precautions to prevent colds and flu, because children are great spreaders of germs
Nottingham, UK (PRWEB) November 13, 2008
A new survey of U.S. adults, 18+, for Sambucol black elderberry immune-boosting supplement finds that parents are significantly more at risk for colds and flu when they have children in the household (71% vs. 53% for those with no children at home), yet this same population of parents are the ones least likely to focus on prevention, such as getting the flu shot (68% of those with a child/children in their household say they do not get flu shots).
Additionally, according to the survey, conducted by Harris Interactive for Sambucol, approximately one in four adults,18-44, report that if someone in their family gets sick, they will usually get sick, too, with women reporting this at a more significant rate than men. One factor could be that around 30% of those age 18-44 report feeling "run down," compared to just 14% for those 55+ (those least likely to have young children at home).
"It is important that adults, especially those with children living at home, take extra precautions to prevent colds and flu, because children are great spreaders of germs," says Claire Wheeler, M.D., instructor at Portland State University's School of Public Health and former fellow at the prestigious Andrew Weil Center for Integrative Medicine program at the University of Arizona. "And, when kids are sick, many moms have the natural inclination to hover over their children, offering lots of hugs and kisses to make them feel better, which further serves to provide the contact that passes these viruses."
Dr. Wheeler's advice on how to keep your family healthy this cold/flu season:
•Get plenty of zzzz's. Make sure you get at least seven hours of sleep every night - sleep deprivation is a very powerful immune suppressant; children should get nine to 11 hours nightly.
•Stop, breathe and relax. Stress is known to be bad for immune function. Learn, practice and master at least one good stress management technique, such as breathing, meditation, daily yoga or stretching; even a daily walk or jotting your thoughts down in a journal can help your mind re-focus and relax. Since parents tend to be stressed out, this can play a huge factor in their immune function.
•Get moving. Exercise is a powerful immune booster, and even a little is better than nothing. This includes both cardio and weight training or a simple 20 minute walk to get the heart rate going.
•Drink up. Toxins build up and strain immunity when you don't get enough water in your diet. Coffee, alcohol and beverages with sugar, such as juices, actually dehydrate the body, increasing the need for water. For every non-water beverage you drink, follow up with a glass of water.
•Have fun! Laughter has been shown in laboratory studies to have a positive impact on immune function. Consider adding a humor break to your day - tell a funny story to your kids - whatever breaks the tension and makes you laugh will help.
•Snuggle up. Though it is hard to find "private time" with your partner when you have little kids running around the house, some studies show that having sex a few times a week is associated with longevity, especially for men. This seems to work in part through positive changes in immune function, and it can go a long way in helping to reduce some stress.
•Supplement your diet. The majority of people do not get enough nutrients from a regular diet to support strong immune function, including the amount of antioxidants needed. Sambucol® is a drug-free, high-antioxidant, black elderberry extract that has been clinically tested in published studies and used for years to help support the immune system. Sambucol® Kids is for children two years and older, that has a delicious berry flavor kids will love.
•Let there be light. If the darker days of fall and winter make you feel sad, irritable or depressed, your immune function could be at risk. Consider getting a full-spectrum light for your desk or speak to your healthcare professional about taking a serotonin-enhancing supplement to keep your brain chemistry on the positive side during the darker days of winter.
For more information about immune boosting, visit http://www.sambucolusa.com.
Note to Media: For more information or to set up an interview with Dr. Wheeler, contact Rachahd Tosado at Robin Leedy & Associates, (914) 241-008, ext. 15, or. Copies of the clinical studies, press materials and review products are available. Visit the Sambucol online newsroom at http://www.corporatenews.net/cgi-bin/pc200v3.php?pccl=24859 .
Survey Methodology
Harris Interactive® fielded the study on behalf of Sambucol® black elderberry supplement from October 8-10, 2008 via its QuickQuerySM online omnibus service, interviewing a nationwide sample of 2,212 U.S. adults aged 18 years and older. Data were weighted using propensity score weighting to be representative of the total U.S. adult population on the basis of region, age within gender, education, household income, race/ethnicity, and propensity to be online. No estimates of theoretical sampling error can be calculated; a full methodology is available.
###