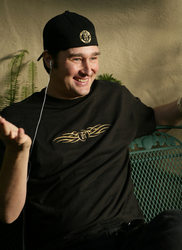 I love the people who designed these shirts
Miami, FL (PRWEB) November 25, 2008
UltimateBet pro Phil Hellmuth today announced the launch of Poker Brat Clothing Co. apparel line. The brand is now for sale at http://www.PokerBrat.com and will soon be available on http://www.philhellmuth.com.
"I love the people who designed these shirts," said Hellmuth. "We've worked with artists in Las Vegas, Missouri, and West Hollywood, and I told them to create whatever their hearts desired and, man, did they create some great poker designs!"
The line includes not just his ubiquitous PH hat, but also clever poker t-shirts in the vein of Ed Hardy and Affliction, like "Poker Tree," a nifty riff on poker seedlings growing into a giant oak, and also "Poker Face," a card symbol starburst available in multiple colors. Also offered are sturdy shirts stamped with the Poker Brat Clothing Company logo.
The UltimateBet pro is one of poker's most celebrated poker players. Phil holds the record for most WSOP cashes with a seemingly untouchable 69 and up until 2008, Phil Hellmuth had been the youngest player to ever win the WSOP Main Event in Las Vegas until that record was broken in November by 22-year-old Peter Eastgate.
Check out http://www.pokerbrat.com today for discounts to holiday shoppers looking for a gift for the poker brat in their family.
###