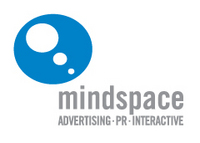 We're elated to receive these accolades and we're even happier that the award-winning projects turned out to be highly successful for our clients
Tempe, Ariz. (PRWEB) December 1, 2008
Tempe, Ariz.-based Mindspace was the recipient of seven American Design Awards (ADA) during the ADA Summer Semi-Annual Design Contest. Mindspace was one of 58 winners selected from 1,447 entries from around the world.
"We're elated to receive these accolades and we're even happier that the award-winning projects turned out to be highly successful for our clients," said Mindspace Principal and Creative Director Brent Shetler.
Mindspace took home awards in logo design, web design, advertisement design, flyer/postcard design, invitation design, catalog design, and marketing kit design. Winning clients include:

Avnet, the largest value-added computer hardware and software distributor in the world
LifeLock, the nation's leader in identity theft protection
GarageFly, an online community that helps consumers make service and automobile repair decisions through tools, resources and validated customer reviews
News of the prestigious honor comes on the heels of other recent recognition from the Custom Publishing Council Pearl Awards. Mindspace was issued a gold award for The Best Cover of a publication with distribution of 50,000 - 250,000 for the creation of the first quarter 2008 edition of Ethisphere Magazine. Out of 614 entries from 70 companies in six countries, Mindspace proved itself again as being at the forefront of exceptional design.
Mindspace Principal and Strategic Director Mark Zembal attributes the agency's success to its fresh and practical approach to marketing, public relations and interactive. "At Mindspace, we have eliminated the tortured prima donna artist syndrome so common to other firms. By asking questions, delivering the unexpected and being open and accountable, we are becoming the agency of choice for an increasing number of national clients looking for measurable business results."
About the American Design Awards
The American Design Awards was founded in the year 2000 by design educator Brandon McKay, as well as graphic design professionals Kevin and Art Javid in San Diego, California. Their mission is to provide a fair and ethical platform for graphic and web designers with varying experience levels and disciplines to compete on, while providing a global audience to showcase their talents to. The American Design Awards hold two Semi-Annual Design Contests, an ongoing Monthly Design Contest, and a Student Design Contest, providing various avenues for graphic and web designers to get involved and get noticed.
About Mindspace
In business since 2002, Mindspace has experienced tremendous growth every year since it hung out its shingle, in terms of both revenues and clients. The company embraces its Client First™ philosophy, offering clients the best ideas, thinking and efforts in a collaborative environment. Extremely strategic, highly creative, and just a little bit left of quirky, Mindspace goes beyond pretty pictures and clever copy to solve business challenges and maximize the value created. With business-to-business and business-to-consumer customers on both coasts, and in-between, this highly decorated, international award-winning agency is building a loyal following of clients and employees. For more information, please call 480.941.8497 or visit http://www.mindspace.net.
###