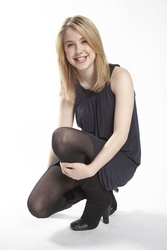 Hitviews makes it realistic for companies to go beyond traditional 'interruption advertising'. Now they can take the low-risk route of having stars integrate brand messages within entertaining web shows for very large but hard to reach audiences
New York, NY (PRWEB) December 1, 2008
Hitviews today announced the launch of a new strategic service that makes it simple for brands to reach consumers through the most potent form of social media -- online video. Hitviews has tested and proven a new method of leveraging the power of the Internet's biggest video stars. Collectively, the stars that are a part of Hitviews have over 400,000,000 views and the ability to engage audiences using the full capabilities of the platform.
Hitviews is built on the time-tested fact that each new medium creates its own stars. From silent films to cable television, stars have been born by each medium. Tapping a star's credibility is one way companies traditionally save time and money delivering their messages. Walter Sabo, the co-founder and CEO of Hitviews realized over a year ago that the Internet was creating video stars. People who made videos on a regular basis, uploaded them to various sites such as, Revver, Yahoo TV and YouTube and pulled millions of views. Their skills as storytellers are compelling. Sabo decided to build a marketplace for these stars in order to bring them to brands that wanted to put their message directly inside highly popular online entertainment. The brand message becomes part of a credible, believable show.
"Hitviews makes it realistic for companies to go beyond traditional 'interruption advertising'. Now they can take the low-risk route of having stars integrate brand messages within entertaining web shows for very large but hard to reach audiences," explains Sabo.
The idea for Hitviews, combined with Sabo's track record in media content creation, quickly won private backing from many entertainment industry pros such as Bob Weinstein, Co-Founder of Miramax and The Weinstein Company. Other investors include Gary Slaight, one of Canada's most successful broadcasters, former owner of over 80 radio stations and Allen Shaw CEO, Centennial Broadcasting. Hitviews began testing the brand marketing effectiveness of online video stars earlier this year. These are some of the results:
One Hitviews video, created by Nalts for Reader's Digest features a Halloween pet costume competition between a cat and dog that sent viewers to the Readers Digest homepage to vote for their favorite entry. The video was viewed more than 700,000 times in less than one week. This made visitors aware of Reader's Digest rich Holiday related content and drove new audience to their website.
Two videos were made for TiVo by Hitviews to help them announce a new service that downloads web video. So far, these two videos have been seen more than 744,000 times and received over 9,600 positive written comments. The videos also received over a dozen video responses from viewers who shot their own video, inspired by TiVo's message.
Sabo persuaded Australian Caitlin Hill (known on the web as "TheHill88") to assemble the family of popular online stars and work as their creative partner. She is Hitviews' co-Founder and Chief Creative Officer. Hill, was profiled by Australia's 60 Minutes, and maintains one of the most-subscribed YouTube channels, with a fan base of almost 68,000 people and videos viewed approximately 20 million times. The US Government gave her what is believed to be the first 0-1 extraordinary abilities Visa based on her work as a web star. As their peer, the stars are comfortable working with Hill. She protects the integrity of the stars' work, which increases their value to brands.
HOW IT WORKS:
Caitlin Hill collaborates with brands to find the right star to deliver their company's message. Videos are created with an understanding of the client's goals. Following brand approval of the video, the stars distribute their work to the sites requested by the client.
"Viral marketing is high risk. This is not." Says Hill. "The audience for these stars is already in their seats waiting for the show."
Companies can purchase an INSTANT HIT or a HIT SERIES. An INSTANT HIT is multiple videos by multiple stars in one month. It could strategically be used to launch a date sensitive product such as a new car model, a new network TV show or a resort opening. A HIT SERIES is comprised of one video per week. This approach may be appropriate for a department store chain, magazine or electronics manufacturer. A HIT SERIES is offered in three and six month packages. Turnaround time from concept to distribution is a few weeks.
Today Hitviews has identified over 50 stars from around the world and plans to have 100 under formal agreements by the end of 2009. "This can become the new studio system," said Weinstein. "I am amazed by the talent of the Hitviews' stars, who have proven over and over again that they can get millions of views with thousands of responses from their audiences." By 2012, according to Cisco, 90% of all web traffic will be for video. "Our company recognizes that video content is the next phase of Internet growth. That's why we invested in Hitviews," says Gary Slaight, CEO of Slaight Communications.
Please visit Hitviews website for more information, or call Catherine Gail Reinhard at 877-HITVIEWS.
###