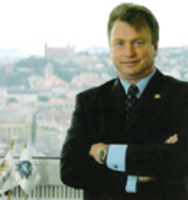 dream, fun and fantasy days
Dubai, UAE (PRWEB) December 2, 2008
The rugged outdoor and colorful life-style of a real cowboy is often glorified in movies and books, and can been seen re-enacted today in many areas of the United States.
One would be hard pressed to image however, this authentic reenactment of the Bronco Busters of the wild west, to be located in the east, especially the middle east.
International travelers can now get a glimpse of good ol'country boy quintessential living, with real ranch hands and cowboys just outside of sunny Beirut, Lebanon.
El Rancho, created by a private investment syndicate known as the "Magnificent Seven" is located in the mountains of Lebanon surrounded by scenery that would rival Montana, as it has all of the green breathtaking mountain terrain with a grandiose view of the Mediterranean Sea.
Recently El Rancho teamed up with World Class Group to assist the charity organization time4sharing.org to commemorate their 8th anniversary of the timeshare charity that creates "dream, fun and fantasy days" for less fortunate children, a benefit enjoyed by timeshare owners at resorts around the world each year.
Time4sharing.org is a charity movement that was founded to inspire and fascinate less fortunate children and to create magic days that would instill lasting positive memories since November, 2000.
"Timeshare staff from Platinum International and World Class Group have volunteered to empower underprivileged children for the past eight years running," said a charity spokesperson.
Heads of state, sports stars, singers and TV personalities have all made special appearances at many of the functions over the past eight years to show support for children and the movement of sharing time.
Time4sharing.org, a foundation committed to 'raising fun rather than funds', has created more than 120 fun - day events for 13,000 children since its inception.
Events of the past have been held in a variety of venues including the Presidential Palace of Slovakia, the United Nations Palace of Lebanon, the Prague Zoo, to Dolphin Parks in Bahrain and Malta.
Forty disadvantaged children were hosted for the eighth anniversary of Time4sharing.org in El Rancho, the wild west park in a hideaway park in Lebanon.
The children received a guided tour of the Eco park and ranch, and were treated to stage coach rides and animation throughout the day.
Volunteers played games with with the children who engaged in painting and singing 'yee- haw' throughout the event, sponsored by WorldClass-UAE.com, a real estate training and shared ownership consultancy, based in Dubai, UAE.
Time4sharing.org has formed a strategic alliance with El Rancho for future events as the resort develops its bungalow hotel and Tee -Pee Indian 5 star Village.
The timeshare charity mascot, a 7 foot tall Kangaroo named Boomerang, was on hand to thrill the kids and the cowboys and to show a few rope tricks of his own.
"The authentic cowboys and ranch hands made the event truly unique, the kids loved it, and we look forward to promoting more charity events with El-Rancho in the future," said Michael J. Tolan, co-founder of Time4sharing.org.
"Our contribution is but a small drop in the ocean to give hope and joy to kids in need, however, as more companies join the band wagon of corporate responsibility, all of our combined efforts create a ripple effect that could influence others to share time with kids that matter and raise awareness to empower their own communities needs," added Tolan
"We also look forward to doing more international events in the near future in Dubai and Malta, our clients and our staff just love the looks on the faces of these kids who could never hope for such a great memorable time, and that is what we share, time, today's most precious commodity in our busy modern world." It costs so little, but it gives these kids who deserve it, so much, said Tolan. With the global economy in question in so many markets, proactive injections of positivity are well received by children who often feel disenfranchised in today's world," said Tolan.
For more information, contact
Chris Barnett
email: info at worldclass-uae dot com
+971 50 157 2 321
About World Class Group:
A network of highly skilled independent consultants connected to the World Class Group network who dominate their own space of expertise including Shared Ownership, Project Management, Public Relations, Marketing Concepts, Construction and Urban Planning, Strategic Planning, Change Management, Health Care,Structural Engineering, Creative Concepts, Resort and Mixed Use Development.
WorldClass-Uae.com services projects, real estate developments,governmental consulting, corporate coaching, shared ownership, training and organizational re-engineering. The group has offices in Europe and the GCC and is based in Lebanon, with representatives in North America, Australia, and Singapore.
###