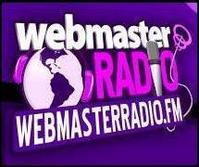 Fort Lauderdale, FL (PRWEB) December 1, 2008
WebmasterRadio.FM, the premier free, 24/7 Internet business radio network focused on the B2B marketplace announces the live broadcast of The ABCSearch.com Town Hall Meeting, on Monday, December 1 at 5 p.m. Eastern.
Daron Babin and Jim Hedger host this Town Hall Meeting and are joined by Danny Yomotobian, President and Founder of ABCSearch, along with Director of Marketing Simon Chernin plus the President of Brick Marketing, Nick Stamoulis.
ABCSearch, is the largest privately held pay-per-click (PPC) search engine and a world leader in online cost-per-click (CPC) advertising. This radio program discusses the Top 10 Things to look for in a New or Current PPC Provider, plus we learn about an extensive case study on ABCSearch conducted with Brick Marketing.
The ABCSearch Town Hall Meeting will be available for podcast, mobilecast and archived format at http://www.WebmasterRadio.FM following the broadcast.
About WebmasterRadio.FM:
WebmasterRadio.FM lifts the "veiled curtain" of the Internet, bringing the business community together through an interactive radio network. Its listeners are a global group, comprised of everyone from corporate executives and decision makers to small and mid-sized businesses and individual entrepreneurs. WebmasterRadio.FM's stellar line-up of radio programming includes "CoverStory" with Jiyan Wei of PRWeb, WebmasterRadio.FM's official newswire; "The Hook with Katie Kempner" with Katie Kempner, vice president of Crispin Porter + Bogusky; "The Daily SearchCast" featuring search authority Danny Sullivan of SearchEngineLand.com; and more. To tune into WebmasterRadio.FM's live content or check out the show lineup, please visit http://www.WebmasterRadio.FM.
About ABCSearch:
ABCSearch, a subsidiary of Internext Media Corp. is a world leader in online cost-per-click (CPC) advertising. With now over 5 billion searches a month through its network of targeted search engines and niche-specific directories, the company provides its advertisers with lower costs, improved results, quality traffic, and total control of targeted advertising. ABCSearch was recently certified by ClickDefense.com. To learn more about ABCSearch and its targeting capabilities, please visit http://www.abcsearch.com.
Media Contact:
Brandy Shapiro-Babin
954-309-5578
###