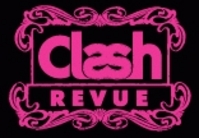 London, UK (PRWEB) December 2, 2008
ClashMusic, the multi-award winning media group will be hosting 2008's hottest music party on December 3rd at Camden's Proud Gallery. The Clash Revue will be a glittering affair, celebrating the many musical delights of the year just past.
Pulled fresh off the page and launched headlong onto the stage, the Clash Revue will epitomise the diverse music culture that Clash, renowned for hosting and supporting exciting live music events, represents.
Champions of both the underground and mainstream, Clash is also at the beating heart of the fashion, film and entertainment worlds and with that in mind, they have gathered together the best new and emerging bands, alongside some of the music world's most established acts, for one night of enlightened indulgence.
Undisputed heavyweight production champions Simian Mobile Disco will be assaulting the senses with a jaw-dropping display of throbbing house and kinetic techno at The Clash Revue. Famed for their expansive DJ sets that know no boundaries, SMD are masters at blurring genre lines and causing havoc on the dancefloor.
Belfast's premiere dance music export David Holmes will be gracing the ones and twos for a typically blistering set of dancefloor melting beats, showcasing all of his trademark sounds. Celebrated not only for his film soundtrack work but also his landmark albums, 'This Film's Crap (Let's Slash The Seats)', 'Let's Get Killed' and his most recent 'The Holy Pictures', David Holmes is a bona fide legend guaranteed to smash it up.
Rising to overwhelming acclaim in the past two years for his tongue twisting, jaw-dropping skills, Human Beatbox sensation Beardyman will be bringing his uniquely hirsuite showmanship to The Clash Revue. Sampling and looping his insanely tight beats and FX, Beardyman, owner of the most prized mouth in Britain, paints a breathtaking aural picture that never fails to impress.
Continuing to break new music as well as showcase some more unpredictable appearances, The Clash Revue is an unmissable addition to Clash's history of top-drawer music events that have seen them partnering some of the highest profile music festivals including SXSW in Texas, Iceland Airwaves, Bennicassim, Sonar, Rockness, Lovebox, and The Big Reunion.
Brought to you by the UK's premier music group in association with Xbox 360, Guitar Hero and Bed Head, The Clash Revue is fast becoming the most talked-about music show in town.
With more acts to be announced, The Clash Revue kicks off the festive season off with a bang that's set to reverberate well into the New Year!
NOTES TO EDITORS:
Clash Music Group, which has its offices in central London and Dundee, publishes Clash Magazine, a multi award-winning music magazine sold in all quality newsagents across thirty countries worldwide, and organises and promotes music events through its Clash Live business.
For all press enquiries, please call:
Simon Harper (Editor) on 0207 734 9351
For all publising enquiries, please call:
John O'Rourke (Publisher) on 01382 808 808
Or contact us by email:
<firstname>@clashmusic.com
###