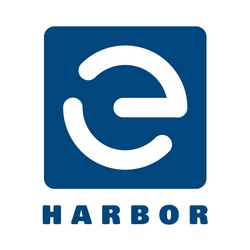 I spent a countless amount of money and time working with other companies trying to develop a website that was appealing to the eye and easy to use, not only for our customers but for myself as a business owner as well
Orem, UT (PRWEB) December 9, 2008
Magellan Commerce™, an eHarbor Inc. Company, announces their launch as the premier ecommerce solution. Providing the long-awaited ability and access to the greatest possible exposure for your company, Magellan Commerce helps anchor down businesses on the internet and helps individuals market their company worldwide.
"We are very excited about the launch of the Magellan Platform," said Oliver Bigler, CEO of eHarbor Inc. "The structure of the product capitalizes on eHarbor's current agent, investor and broker products to bring ease-of-use and Web 2.0 functionality to our ecommerce clients. We expect a dramatic increase in our customer base from the popularity of Magellan."
Magellan Commerce is a new and powerful hosted ecommerce solution that guides businesses to unlimited exposure and extreme functionality. Magellan Commerce has mastered the art of website creation, maintenance, and internet marketing, thus saving time and providing the opportunity for greater success to any business. Magellan Commerce helps their clients' websites stand out on the internet so that they are easy to find and use.
"After surveying the field, we found that there were a lot of ecommerce solutions, but they were all targeting expert coders," said Dan Sampson, Vice President of Technology. "Since we couldn't find a viable solution for new business owners, we built Magellan Commerce so that everyone could have a powerful ecommerce system with just a few clicks."
Magellan Commerce has provided a simple step-by-step process that will help you set up your free Magellan trial. Clients find that it takes a minimal amount of time to get everything set up because the website is well organized and takes them through a simple and refined process.
"I spent a countless amount of money and time working with other companies trying to develop a website that was appealing to the eye and easy to use, not only for our customers but for myself as a business owner as well," said Angie Lacey, Magellan Commerce Client. "Each web developing company I went with came up short until I found Magellan. I only wish I would have found you sooner."
Magellan Commerce provides all users with an invaluable amount of functions and features, including: the ability to add and remove products, conduct mass inventory updates, and import products, and customer accounts. It also provides over 30 types of payment methods, custom website themes, email options, unlimited custom pages, integrated shopping cart, purchasable gift certificates, coupon and discount promotions, and much more. More details are available at http://www.magellancommerce.com/features.
"It is the vast number of features and functions within Magellan that sets it apart from any and all other platforms that exist as a solution for ecommerce," said Sampson. "We took the time to find out exactly what customers were looking for, and then put it all together in Magellan. I am sure it will exceed everyone's expectations."
To help clients get started, Magellan has created a simple procedure that only takes a small amount of time to work through. Free website construction, maintenance, and marketing are included in the sign-up. With a two-year commitment you pay as little as $29.95 a month, or you can sign up on a month-to-month basis and pay $39.95 a month. Costing less than all competitors and offering thousands of additional features, Magellan Commerce provides a competitive solution for businesses to establish a home on the internet that is attractive, interactive and easy for everyone to find and use.
About Magellan Commerce
Magellan Commerce is a division of eHarbor Inc. and is the market's most advanced ecommerce platform, providing all the necessary website-building tools, such as hosting, design, and search marketing. Magellan was developed in response to requests for an all-inclusive ecommerce solution.
About eHarbor Inc.
eHarbor Inc. was founded in 1996 by Oliver Bigler and has serviced over 100,000 clients since inception. Its divisions include Realestatepromoter.com, Magellancommerce.com, Submitsolution.com and Directhomefind.com.
For more information please visit http://www.eharborinc.com, or call 801-705-5280. Additional press releases available at http://www.eharborinc.com/blog.
Media Contact
Spencer Johnson
Public Relations & Marketing Manager
press@eharborinc.com
1323 N. Research Way #K1100
Orem, UT 84097
(801) 655-0709
###