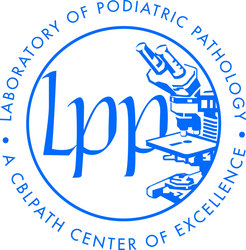 Combining our organizations will enable us to provide the premier podiatric pathology service to the more than 13,000 practicing podiatrists nationwide.
Rye Brook, NY and Ocala, FL (PRWEB) December 3, 2008
Independent anatomic pathology laboratory CBLPath is pleased to announce its newly established Podiatric Pathology Center of Excellence. Under the direction of esteemed podiatric pathologist Dr. Harvey Lemont, the Center of Excellence unites the two leading podiatric pathology providers -- CBLPath and the Laboratory of Podiatric Pathology -- to form the most comprehensive and experienced podiatric pathology service available.
"Dr. Lemont and the Laboratory of Podiatric Pathology have long been recognized as leaders in the field of podiatric pathology, having built a tremendous reputation on their expertise and service," said CBLPath Chairman and Chief Executive Officer William Curtis. "Combining our organizations will enable us to provide the premier podiatric pathology service to the more than 13,000 practicing podiatrists nationwide."
Dr. Lemont is the founder and Director of the Laboratory of Podiatric Pathology -- located in Philadelphia, Penn. -- which he established in 1978 as a diagnostic and research service of the Pennsylvania College of Podiatric Medicine. The laboratory has an extensive and growing customer base throughout 37 states, and Dr. Lemont's leadership and renowned expertise in clinical skin and soft tissue disease allow the laboratory to provide more meaningful pathology reports to practicing podiatrists.
"The joining of our laboratories is a win-win situation and offers even more improved services to our clients," Lemont noted. "I am very excited to be leading the Podiatric Pathology Center of Excellence. It's always been my goal to expand our service offering to podiatrists throughout the country. CBLPath's sub-specialized pathology expertise, advanced IT and reporting platform, and extensive managed care coverage, among other things, makes them the perfect organization to partner with in achieving that goal."
A recognized thought leader in his field, Dr. Lemont has more than 40 years of combined experience in clinical podiatry and podiatric pathology and has personally interpreted more than 250,000 podiatric pathology cases. He has published more than 100 articles about podiatric disease in peer-reviewed journals and co-authored the book "Cutaneous Atlas of Skin Disease of the Lower Extremities."
CBLPath is a leading provider of sub-specialized anatomic pathology and molecular diagnostic laboratory services that delivers advanced diagnostic testing and innovative technology solutions to its physician-clients across the nation. Founded in 1988 as Cytopath Biopsy Lab, CBLPath quickly established a reputation for providing timely and highly accurate diagnoses along with extraordinary customer service and a true patient-centered commitment. For more about the company, please visit http://www.CBLPath.com.
This news release may contain forward-looking statements (as delineated in the Private Securities Litigation Reform Act of 1995), which are based on the expectations, projections and beliefs of company management at the time of pronouncement. Some forward-looking statements may be identified by the use of such terms as "believes," "anticipates," "may," "intends," "plans," "estimates," "projects" and "expects." The company takes no obligation to update or revise any such statements after the date on which they are made. Forward-looking statements are subject to a wide range of risks and uncertainties that can cause actual results to differ materially from anticipated results. These variable factors include, but are not limited to, operating initiatives and acquisitions, general economic conditions, the competitive environment, federal and state laws and regulations (and changing interpretations thereof), reimbursement rates under government and third party healthcare programs and unanticipated expenditures. Accordingly, no assurance can be given as to the future financial condition, cash flow or results of operations of the company or any of its businesses. Further information regarding factors that could cause the company's results to differ from expectations is included in its annual reports.
###