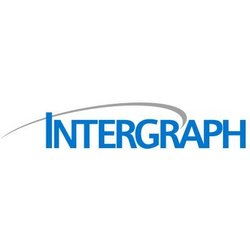 as low as reasonably possible.
Huntsville, AL (PRWEB) December 2, 2008
Intergraph® has released the third solution of its SmartPlant® Enterprise for Owner Operators (SPO) portfolio, SPO Project Execution. Complementing the previously released SPO Core and SPO Operating Plant solutions, SPO Project Execution provides processes for the successful execution of greenfield/brownfield capital expenditure (CAPEX) projects by Owner Operators and Project Management Contractors.
The SPO solutions portfolio enables plant owner operators and project management contractors to create and maintain the engineering design basis, optimize plant operations, increase productivity throughout the plant life-cycle and shorten project schedules. SPO Project Execution builds upon the SPO Core solution, which manages core work processes and is a prerequisite for implementation, and includes out-of-the-box business packages for managing project changes, non-conformities and technical queries.
Savings resulting from SPO Project Execution can amount to between two and five percent of CAPEX costs - highly significant on today's billion-plus dollar projects. These savings result from improved management and visibility of project change as well as schedule reduction and earlier production by avoiding project delays brought about by late responses to technical queries. Additionally, the handover of non-conformity data related to affected plant assets can result in annual operational expenditure savings of $2-3 million per $1 billion CAPEX investment. This comes from reducing the probability of plant incidents and, where incidents do occur, enabling documentation to be rapidly presented to allow the plant to be brought more quickly back into production.
Patrick Holcomb, executive vice president for the Intergraph Process, Power & Marine division said, "The release of SPO Project Execution is another milestone in our efforts to provide owner operators the tools they need to manage their assets, reduce costs on CAPEX projects, and address operations and maintenance needs while increasing interoperability throughout the plant life cycle."
The SPO Project Execution Solution provides a unique level of change control within plant engineering and design projects reducing the risk of cost and schedule overruns. It ensures auditable traceability through the review, approval, and implementation cycle for changes using automated workflows and adherence with owner operator project authorization matrices.
Non-conformities to relevant laws, regulations, corporate governing documents, and project specifications all need to be closely managed on projects. The SPO non-conformity process is closely linked and integrated with other SPO project execution processes, such as technical queries or management of change, and demonstrates compliance with regulatory requirements for managing non-conformities. The SPO non-conformity process provides auditable traceability of the process of reviewing and approving non-conformities and facilitates linking them to affected parts of the plant, such as area or system tag.
The technical query process in SPO greatly simplifies the administration and processing queries. Consistent handling and follow-up will be ensured by flexible workflow templates and management reports. Monitoring technical queries through SPO provides plant engineering project managers an excellent overview of the state of design and construction on a project.
Future releases of SPO Project Execution are envisioned to cover additional processes including:

Interface control - managing the complex interfaces between the owner operator and contractors
Audit management - determining management reviews and follow-up of findings
Risk and opportunity management - identifying risks and opportunities
Risk reducing measures - identifying plant risks and measures to be taken to reduce risk "as low as reasonably possible."
About Intergraph
Intergraph is the leading global provider of engineering and geospatial software that enables customers to visualize complex data. Businesses and governments in more than 60 countries rely on Intergraph's industry-specific software to organize vast amounts of data into understandable visual representations and actionable intelligence. Intergraph's software and services empower customers to build and operate more efficient plants and ships, create intelligent maps, and protect critical infrastructure and millions of people around the world.
Intergraph operates through two divisions: Process, Power & Marine (PP&M) and Security, Government & Infrastructure (SG&I). Intergraph PP&M provides enterprise engineering software for the design, construction and operation of plants, ships and offshore facilities. Intergraph SG&I provides geospatially-powered solutions to the defense and intelligence, public safety and security, government, transportation, photogrammetry, utilities, and communications industries. For more information, visit Intergraph.com.
© 2008 Intergraph Corp. All rights reserved. Intergraph and the Intergraph logo are registered trademarks of Intergraph Corp. or its subsidiaries in the United States and in other countries. Other brands and product names are trademarks of their respective owners.
###