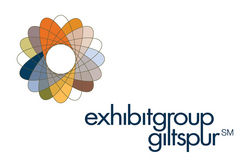 Gina's leadership, experience and innovative thinking will add a vital dimension to EG's presence in the experiential marketing industry
Chicago, Ill. (PRWEB) December 2, 2008
Exhibitgroup/Giltspur (EG), a leading experiential marketing agency known for creating meaningful and memorable brand experiences, today announced the addition of Gina McDuffie as vice president of marketing. Based in Los Angeles, McDuffie will be responsible for EG's worldwide network of 28 client care centers, building brand awareness for EG's products and services, and optimizing client marketing programs through a variety of integrated marketing efforts. She joins the company with more than 15 years of experience in direct marketing, sports marketing, customer relationship management and loyalty and retention programs.
"Gina's leadership, experience and innovative thinking will add a vital dimension to EG's presence in the experiential marketing industry," said John Jastrem, president and CEO, Exhibitgroup/Giltspur. "She is a natural with clients and her many years on the client side of the business provide us great insight into our clients' needs and fits with our client-centric culture. Gina understands that great strategic thinking starts with a strong partnership and a commitment to delivering results. Her history of ground-breaking achievements for companies like DirecTV and the Arizona Diamondbacks affirms her thought leadership and skills in the ever-evolving field of experiential marketing."
Prior to joining EG, McDuffie spent five years as a senior director of marketing with DirecTV, the world's largest satellite entertainment organization serving more than 17 million customers worldwide. At DirecTV, she started and staffed the company's first customer relationship marketing department, selected and managed external partner agencies and developed strategic plans for retaining and optimizing DirecTV's customer portfolio. Her innovative solutions utilizing customer insight, marketing analytics and award-winning creative resulted in a 20 percent reduction in churn, an average annual revenue savings of $300 million and several industry awards for highest customer satisfaction.
"I'm thrilled to join the EG team," said McDuffie. "I had the pleasure of working with John when I was with DirecTV and he was chairman and CEO of Rapp Collins. I know that he understands the value of integrated marketing. We share the belief that a tradeshow, or any other marketing event, can't be a random act of business - it must be part of a company's larger marketing strategy to effectively reinforce the brand and customer experience. Together, with the rest of the EG team, we will show clients a new way to approach their marketing events, and in doing so, deliver unprecedented results."
McDuffie's consultative skills were honed as director of sales and marketing at The Bonham Group, a Denver-based company specializing in sports and entertainment marketing. She worked with clients such as DirecTV, MillerCoors and FedEx on market analyses, advertising initiatives and sponsorship strategies.
Before The Bonham Group, McDuffie worked as the director of marketing for the Arizona Diamondbacks, being one of the first recruited to start-up the new franchise. There she developed sponsorship and loyalty departments, laid the foundation for corporate giving, established a promotions department and secured many long-term corporate sponsorships. She was also responsible for the production of all advertising, marketing collateral and sales material.
Before the Diamondbacks, McDuffie acted as a community/media relations manager for Super Bowl XXX, where she developed a public relations and promotional plan for the Super Bowl and all corresponding 107 events. She also spearheaded a training program for more than 22,000 employees throughout the state of Arizona, supervised 550 volunteers in six committees and promoted the benefits of Super Bowl XXX through nationwide speaking engagements and community outreach programs.
"Gina will build and lead a team of rock star marketers throughout our global network, strengthen our brand and deliver stellar results for our clients," said Jastrem. "We're more than thrilled to have her."
Gina is a national spokesperson for the American Red Cross and her past assignments have included the Oklahoma City Bombing and 9/11. She also sits on the board of directors for Life Teen, an international youth organization, and Pregnancy Help Center, a Los Angeles-based non-profit devoted to helping individuals in crisis pregnancy. Gina received her bachelor's degree in English Literature and Composition from the University of Arizona, and holds a Professional Direct Marketers Certification from the University of Missouri at Kansas City.
About Exhibitgroup/Giltspur
Exhibitgroup/Giltspur (EG) is an award-winning experiential marketing agency known for creating meaningful and memorable connections between leading companies and their customers. By producing powerful brand experiences through exhibits, events, mobile marketing tours, permanent installations, and temporary retail environments, EG helps clients accelerate the sales process, deepen brand loyalty and consistently deliver superior results. The company also creates branded entertainment experiences that surprise and delight audiences worldwide. Backed by the financial strength of its parent company, Viad Corp (NYSE: VVI), EG employs more than 600 industry experts in 28 client care centers throughout the world. For more information, please visit http://www.e-g.com
###