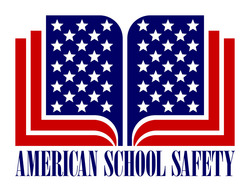 We will continue to develop public and private partnerships to deliver the finest training available for the educational community.
Canton, CT (PRWEB) December 3, 2008
American School Safety today announced a new seminar, "Managing Risk--Active Shooter Incidents in Schools and Colleges." This 1-day course offering identifies strategies and tactics that can be leveraged to build a robust, effective and defensible prevention and response plan that will save lives if pre-incident intervention efforts fail and an active shooter incident occurs.
"The 'Active Shooter' instructional module compliments our overall mission to provide seminars which will enhance the core knowledge of education professionals in safety, security, and emergency management," said Ralph DiFonzo, Director of Training for AmericanSchoolSafety.com and former Supervisory Agent for the FBI's Violent Crime Task Force. "We will continue to develop public and private partnerships to deliver the finest training available for the educational community."
American School Safety has partnered with the highly respected international security consultants at SafirRosetti to offer seminars that present a down-to-earth approach to addressing the missing elements in site-based security plans with an intense, reality-based program specifically designed for educators.
The presentation is designed to help school and college administrators; principals, school resource officers (SROs) and youth-serving professionals understand the target selection process, the elements that influence a go/no-go decision by an offender, and the dynamics that drive active shooter incidents once they begin. It goes on to examine the options for deterring attacks and minimizing casualties before public safety responders arrive by looking at the results of these tactics in historical incidents, and identifies best-practices strategies and procedures.
The material can be configured to be presented as a single 2.5 - 3 hour element in a multi-topic seminar series, or an all-day format that includes hands-on scenario simulations, breakout groups, and tabletop exercises.
The program was developed and is delivered by Ed Kardauskas, CPP, PCP, PCI, CHSIII, CAS; -- senior security consultant with extensive command level operational experience in law enforcement, multiple nationally recognized security industry certifications, and many years of service in law enforcement, security management and international security consulting.
About AmericanSchoolSafety.com, LLC:
AmericanSchoolSafety.com, LLC is a National Network of Licensed Security Professionals with more than 30 years experience in providing comprehensive safety audit and assessment services to educational institutions throughout the U.S. The patent-pending AmericanSchoolSafety.com Crisis Response Kit® (CRK) is designed for use during building emergencies, critical incidents, and for training and practice of situational response drills.
For additional information regarding American School Safety seminars, products and services call 1-866-531-6560 or visit the Web site at http://www.americanschoolsafety.com.
The U.S. patent-pending Crisis Response Kit® is provided under licensing agreement to AmericanSchoolSafety.com, LLC. ©1999-2008 AmericanSchoolSafety.com, LLC. All rights reserved.
###