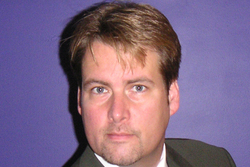 Southborough, MA (PRWEB) December 9, 2008
With their most recent technical report, leading FDA software development company Full Spectrum informs medical device companies of the impact of using a basic software engineering technique called code obfuscation when protecting their technology.
As a leading provider of software development services for the medical device industry, Full Spectrum is at the forefront of software protection technology. Available now, their comprehensive technical report expounds on how to use the software engineering technology called code obfuscation to prevent reverse engineering of highly valuable code, prevent patent disputes, and sell into emerging markets with confidence.
For many makers of sophisticated medical devices, simply complying with all of the necessary FDA guidelines is a major hurdle. However, of equal importance is making sure that their complicated software cannot be reverse engineered. Without the appropriate software protection technology, expensive code that can cost up to millions of dollars to develop and test, is easily stolen.
Highly underutilized by the medical device industry, software code obfuscation is used by both extremely sensitive government organizations as well as consumer products companies. Recent studies show that less than seven percent of medical device companies use this well known technology. Therefore, in an effort to educate this industry on the importance of code obfuscation and the business benefits associated with it, Full Spectrum and PreEmptive Solutions, a leading provider of code obfuscation technology and toolsets, have collaborated to produce a thorough report on the subject.
Out now, this free report contains a complete overview of code obfuscation technology, including an overview for non-technical executives and a more detailed description for technical managers.
For a limited time, the report is available free on Full Spectrum Software's website. No registration is required.
For additional technical information on code obfuscation technology, please visit PreEmptive Solution's web site at http://www.preemptive.com.
Medical device companies wishing to learn more about FDA software development company Full Spectrum can visit http://www.FullSpectrumSoftware.com
Media contact:
Ken Carson
kcarson(at)fullspectrumsoftware.com
617-834-9217
###