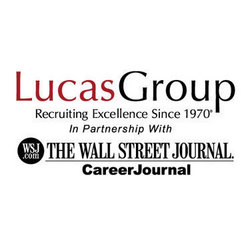 As many corporations across the country tighten their belts, they are being even more selective about the people they hire to fill strategic positions
Capitola, CA (PRWEB) December 3, 2008
Lucas Group, an executive recruitment search firm, announces its Military Hiring Conference schedule for December 2008.
December 2008
December 4th - 5th, San Diego, CA
December 4th - 5th, Norfolk, VA
December 8th - 9th, Washington DC
December 11th - 12th, Atlanta, GA
December 11th - 12th, Chicago, IL
Lucas Group's Military Hiring Conferences are avenues for companies seeking former military as part of their hiring initiatives. These are invitation-only events that give progressive companies an opportunity to proactively interview the U.S. Military's best leaders. Candidates are rigorously pre-screened and hand-selected for each company they meet. Military members leaving service are natural leaders with proven capabilities, experience and dedication.
Lucas Group pioneered the Military Hiring Conference forum and has conducted them for over 38 years in cities across the country. The search firm screens more than 10,000 military service members annually to identify and place the best and brightest Non-Commissioned Officers (NCO's), Junior Military Officers (JMO's) and Senior Military Officers (SMO's) into leadership and technical positions across all major industries.
"As many corporations across the country tighten their belts, they are being even more selective about the people they hire to fill strategic positions," said Art Lucas, president and CEO of Lucas Group. "Candidates with military experience who offer unique skills, strong work ethics and integrity are of particular interest as they bring an unparalleled value to the workforce."
Lucas Group has been experiencing a steady stream of job opportunities for its military candidates throughout the year. Areas including, Manufacturing, Operations, Engineering and Information Technology (IT) were responsible for the majority of the hires, with Manufacturing positions accounting for 26% of all military transitions made by Lucas Group in 2008, Operations accounting for 18%, Engineering jobs accounting for 17% and Technical positions accounting for 9% of the jobs placed.
The registration deadline for corporate clients to attend the conference is eight days prior to each event. Companies or military veterans interested in attending a conference should register online for more information at http://www.lucasgroup.com/military or email
About Lucas Group
Lucas Group is one of the nation's largest executive recruitment firms that built a reputation for successfully providing human capital placements in multiple markets and industries. The search firm has increased its reach, while maintaining a commitment to high performance and unsurpassed industry knowledge. Lucas Group focuses on recruiting top executives in management, advertising/marketing, sales, accounting, manufacturing, legal, military personnel transitioning and technical positions across all major industries. With 19 offices across the United States, Europe and Asia, Lucas Group performs search assignments for Fortune 100+ companies, as well as regional businesses and entrepreneurial firms.
This press release was distributed through eMediawire by Human Resources Marketer (HR Marketer: http://www.HRmarketer.com) on behalf of the company listed above.
###