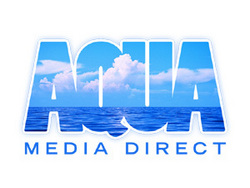 We are introducing our Men's channel because many of our advertisers want to reach men in the online environments where they participate with interest
Los Angeles (PRWEB) December 3, 2008
Aqua Media Direct, Inc. (http://www.aquamediadirect.com) announced today that the company is introducing a Grass Roots Men's content channel as part of its Aqua Premium product incorporating 12 diverse websites with primarily male audiences where men visit for online fantasy sports, news, fatherhood resources, world politics, and technology.
During the month of October, Aqua Media Direct's Publisher Relations Manager, Janelle Schiecke, signed representation agreements with 12 Men's publishers including MensNewsDaily.com, Desinformado.com, WorldPoliticsReview.com, and DIYFather.com.
These sites are transparent and all linked to the company's Aqua Premium ad server. As a result, all Men's channel display ads are centrally served by Aqua Media Direct.
"We are introducing our Men's channel because many of our advertisers want to reach men in the online environments where they participate with interest" says Aqua Media Direct CEO, Tom Doyle, adding, "men have their own method for gathering information online making their destinations a prime placement for these advertisers."
Aqua Media Direct's mission is to provide advertisers with boutique sites having valuable content and endemic audiences as an alternative to the major sites that are always on a plan, according to Doyle. The company has introduced three new transparent content channels in as many months namely Teens, Travel, and Women. The company has three more channels scheduled; Auto, Business, and Pets introductions are planned in the next three months.
Launched in mid 2006, Aqua Media Direct is an online display media company that specializes in connecting advertisers with their target audiences worldwide. The company has a trio of distinctive products: "True Site Representation" - 85 major client websites with endemic audiences and customizable features; "Aqua Premium" - features the transparent channels of major client websites with special targeting options; and "Aqua Performance" - has 1000's of websites classified by content and features a robust ad server that isolates and drives an audience response.
Aqua Media Direct, Inc. is based in Los Angles with offices in San Francisco, Northern California, New York, New Jersey, and Dallas. Tom Doyle can be reached at 818-649-7740.
###