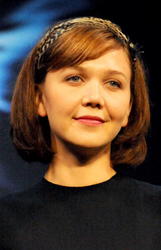 For any parent, the thrill of seeing their children enjoying the holiday season makes for lifelong memories
Bethel, CT (PRWEB) December 3, 2008
Joined by actress Maggie Gyllenhaal, Duracell® today announced the winners of a nationwide search for five child Holiday Ambassadors - ranging in age from six to 15 years old - at an event in New York City. The Duracell Holiday Ambassadors will accompany Gyllenhaal, best known for her role in "The Dark Knight," to promote the Duracell Power A Smile campaign, which aims to spread the joy of powering up a gift for the first time to those most in need.
To kick off the campaign in Gyllenhaal's hometown today, the New York-based actress and Holiday Ambassadors hand-delivered Duracell batteries and Mattel toys to the Morgan Stanley Children's Hospital of New York-Presbyterian. Later this month, the Holiday Ambassadors will make a similar donation of toys and batteries in his or her hometown, helping power smiles during what can be a difficult time of year for hospitalized children. Each of the participating hometown hospitals is a member of the National Association of Children's Hospitals and Related Institutions (NACHRI), a network that ensures the health of all children through clinical care, research, training and advocacy.
Gyllenhaal and the Holiday Ambassadors also are encouraging families across the U.S. to visit http://www.PowerASmile.com and join Duracell in supporting children's hospitals by simply sharing one smile to power another. For every photo of a smile that is uploaded to the Web site, Duracell will make a $1 donation to the Mattel Children's Hospital UCLA. Uploaded photos will be featured on the Duracell Web site throughout the holiday season.
"I'm so excited to meet the Duracell Holiday Ambassadors," said Maggie Gyllenhaal. "I'm looking forward to working with them over the holidays."
The following are the winners of the Ambassador search:

Grace, 10, Rogers, AR
Lukeya, 12, Feasterville, PA
Nikay, 8, Albuquerque, NM
Hailee, 7, Olympia, WA
Iyana, 6, Silver Springs, MD
"For any parent, the thrill of seeing their children enjoying the holiday season makes for lifelong memories," said Bob Jacobs, marketing director at Duracell, a Procter & Gamble Company. "Our Power A Smile program is designed to make sure children get to experience the joy of the holidays even if a hospital stay takes them away from home. Maggie Gyllenhaal and our Duracell Holiday Ambassadors truly embody the spirit of the program and will help power smiles across the country."
Three children were chosen via an online casting call by submitting photos that demonstrated the elation of opening or powering up a toy for the first time. In addition, two children were chosen from in-person casting call events in Dallas and Philadelphia. The judging panel included representatives from Duracell, Mattel and Mattel's Children Hospital UCLA.
Gyllenhaal will greet the ambassadors at a press event in New York City on Wednesday, Dec. 3, starting at 1p.m. ET at the Children's Museum of Manhattan located at 212 W 83rd St between Broadway and Amsterdam. Press credentials are required for entry. For more information about the Duracell Power A Smile campaign, Gyllenhaal's involvement and profiles of the Duracell Holiday Ambassadors, please visit http://www.PowerASmile.com.
About Mattel Children's Hospital UCLA
Mattel Children's Hospital UCLA, one of the highest-rated children's hospitals in Southern California, is a vital component of UCLA Medical Center, ranked by U.S. News & World Report as the third best hospital in the nation and best in the western United States for the past 19 years. Mattel Children's Hospital offers a full spectrum of primary and specialized medical care for infants, children and adolescents. The hospital's mission is to provide state of-the-art treatment for children in a compassionate atmosphere, as well as to improve the understanding and treatment of pediatric diseases. For more information, visit http://www.uclahealth.org/mattel.
About Duracell
Part of the Procter & Gamble Company [NYSE:PG], Duracell has been powering people around the world for more than 40 years. Our products serve as the heart of devices that keep people connected, protect their families, entertain them and simplify their increasingly mobile lifestyles. As the world's leading manufacturer of high-performance alkaline batteries, Duracell also innovates in disposable, renewable and peripheral technologies and markets general purpose flashlights along with the advanced Daylite® LED flashlights. Visit http://www.duracell.com for more information.
About Procter & Gamble [NYSE:PG]
Three billion times a day, P&G brands touch the lives of people around the world. The company has one of the strongest portfolios of trusted, quality, leadership brands, including Pampers®, Tide®, Ariel®, Always®, Whisper®, Pantene®, Mach3®, Bounty®, Dawn®, Gain®, Pringles®, Folgers®, Charmin®, Downy®, Lenor®, Iams®, Crest®, Oral-B®, Actonel®, Duracell®, Olay®, Head & Shoulders®, Wella®, Gillette®, and Braun®. The P&G community consists of 138,000 employees working in over 80 countries worldwide. Please visit http://www.pg.com for the latest news and in-depth information about P&G and its brands.
###