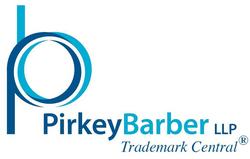 We conclude that the colors, content, and context of the offending t-shirts are likely to cause confusion as to their source, sponsorship, or affiliation
Austin, TX (PRWEB) December 4, 2008
Universities represented by Pirkey Barber LLP won broader trademark protection for their school colors in a major decision released late Tuesday by the Fifth U.S. Circuit Court of Appeals.
The dispute pitted LSU, Oklahoma, Ohio State, USC, and the Collegiate Licensing Company against Tampa, Florida T-shirt company Smack Apparel. The universities sued Smack over its sales of unlicensed shirts that used their school colors along with other references to the schools' football teams. Austin, Texas law firm Pirkey Barber, one of the nation's few firms specializing exclusively in trademark law, represented 28 other universities who supported the plaintiffs' position as amici curiae ("friends of the court") on appeal. The four major U.S. professional sports leagues also submitted a brief in support of the plaintiffs.
The Fifth Circuit agreed with the universities' arguments and affirmed the jury's verdict that Smack infringed the university trademarks. The court rejected Smack's claims that the school colors and other indicia were not entitled to trademark protection and that Smack's use was fair. Instead, the court found, Smack copied the school marks with an intent to capitalize on confusion by fans that the schools made or licensed the shirts. "We conclude that the colors, content, and context of the offending t-shirts are likely to cause confusion as to their source, sponsorship, or affiliation," the court wrote.
List of the Universities Represented by Pirkey Barber LLP
1. University of Alabama
2. University of Arkansas, Fayetteville
3. Auburn University
4. Baylor University
5. Boise State University
6. University of Connecticut
7. Duke University
8. Florida State University
9. University of Florida
10. University of Georgia
11. University of Illinois, Urbana-Champaign
12. University of Kentucky
13. University of Michigan
14. University of Minnesota
15. University of Mississippi
16. University of Missouri-Columbia
17. University of North Carolina
18. University of North Texas
19. University of Notre Dame du Lac
20. Oklahoma State University
21. The Pennsylvania State University
22. Purdue University
23. University of South Carolina
24. The University of Texas at Austin
25. Texas A&M University
26. Texas Tech University
27. Tulane University
28. University of Wisconsin
Case Citation: Board of Supervisors of the Louisiana State University and Agricultural and Mechanical College, Board of Regents of the University of Oklahoma, Ohio State University, University of Southern California, and the Collegiate Licensing Co. v. Smack Apparel Co. and Wayne Curtiss, No. 07-30580 (5th Cir. Nov. 25, 2008).
About Pirkey Barber
Pirkey Barber is one of the few firms in the United States specializing exclusively in the field of trademark and unfair competition law. The firm's lawyers have represented clients large and small in hundreds of trademark cases, mostly in federal courts, across the United States. They have also represented clients in many contested matters before the Trademark Trial and Appeal Board of the United States Patent and Trademark Office and in domain name disputes under ICANN's Uniform Dispute Resolution Policy. Many clients are Fortune 500 companies, but others are universities and small businesses. Pirkey Barber counsels these clients on all aspects of trademark law, including trademark clearance, registration, and litigation.
###