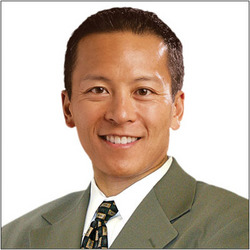 Allan Parungao has an excellent reputation in the greater Chicago area
Hinsdale, Ill. (PRWEB) December 8, 2008
Allan Parungao, MD, FACS, has moved his plastic surgery practice from Oak Park, Ill. a few miles west to Hinsdale, Ill. to offer his patients a wider array of services. The Hinsdale Center for Plastic Surgery has offices in Hinsdale and Naperville, Ill., west of Chicago.
Dr. Parungao is now in practice with Talmage Raine, MD, and Ricardo Izquierdo, MD, plastic surgeons featured in New Beauty magazine. "Allan Parungao has an excellent reputation in the greater Chicago area," says Dr. Raine. "He is a very positive addition to our team, allowing us to serve Chicagoland patients from our multiple locations."
"Now our patients who are ready to have surgery will have a choice of three board-certified plastic surgeons," adds Dr. Parungao.
"Another big advantage to patients is that we have a fully accredited private surgical facility," explains Dr. Parungao, author of A Woman's Guide to Cosmetic Breast Surgery and Body Contouring (Addicus Books, 2006). "This will provide continuity of care for our patients, who will see our staff pre-operatively, in surgery and post-operatively."
"Our on-site surgical facility is very comfortable," explains Dr. Izquierdo. "And with the method we've developed for anesthesia and recovery, most patients are awake, alert and on their way home as early as an hour after surgery."
"We also have a medical spa on-site where patients can have non-surgical enhancements such as Botox, facial fillers such as Juvéderm, as well as light-based facial treatments and laser hair removal," says Dr. Parungao.
"With so many surgical and non-surgical options available, we can tailor a treatment plan to fit each patient's goals," Dr. Parungao adds.
Allan Parungao, MD, FACS, is a Hinsdale, Ill. plastic surgeon and author board-certified by the American Board of Plastic Surgery. For more information, visit http://www.parungao.com.
# # #