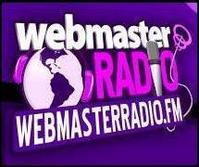 Fort Lauderdale FL (PRWEB) December 4, 2008
Craig Newmark, the pioneering founder of Craigslist.org, will talk about his work blogging about the Obama campaign on behalf of the Democratic National Committee on the WebmasterRadio.FM show, Rainmaker this afternoon at 6 p.m. EST.
Craig Newmark became a certified entrepreneurial success giving away free classified ads. Founded in 1995, craigslist has grown to become the largest classified advertising network in the world. Built around a well ordered but seemingly endless list of cities, states, provinces and nations, there is a craigslist market in almost every major city around the world. Craig Newman has forever changed the traditional news media by making classified advertising virtually free.
Craig's community activities include being on the advisory boards of Climate Theatre and Haight-Ashbury Food Program, as well as supporting local writers through Grotto Nights. Craig has been featured in the Associated Press, the Wall Street Journal, the New York Times, Los Angeles Times, USA Today, Business Week, Time Magazine, and Esquire Magazine.
As one of the DNC's strategic Internet advisors, Craig Newmark helped shape the image of Barack Obama's extraordinarily successful use of Internet applications such as blogging, social networking and search marketing. Newmark himself covered Obama, blogging on behalf of the DNC.
The DNC's use of the Internet has changed the tone of American politics forever. As a guest on Rainmaker, Craig Newmark will talk about his advice to the DNC and his work blogging the Obama campaign. He will also discuss new concepts that have come out of his dealings with the Obama team including one they called "Craigslist for Service".
Craig Newmark's appearance on Rainmaker is his second visit with WebmasterRadio.FM. Craig appeared on the WebmasterRadio.FM show CoverStory on October 22 in advance of his keynote address at the 2008 Public Relations Society of America Conference.
About WebmasterRadio.FM
WebmasterRadio.FM is the largest B2B online radio and podcast network. Striving to lift the veiled curtain to bring the digital and mainstream business community together, WebmasterRadio.FM has a vast listening audience ranging from independent webmasters to corporate decision makers. WebmasterRadio.FM show hosts including Danny Sullivan, Katie Kempner, and Larry Webber are considered thought leaders in their industries. Bringing the best minds in the B2B marketplace to a rapidly growing audience, WebmasterRadio.FM is everywhere.
About Rainmaker on WebmasterRadio.FM
Guests interviewed on the show are RainMakers, the best of the best of their business segment. Each week we immerse our audience in a different facet of online business, get them to ask questions of the experts; hang out in the chatroom and have a great time! RainMaker: a person whose presence can initiate progress or ensure success!
About Craig Newmark
Craig is a senior Web-oriented software engineer, with around twenty-five years of experience (including 18 years at IBM), and has become a leader in online community by virtue of running http://www.craigslist.org for over 9 years. He's compiled extensive experience evangelizing, leading and building, including work at Bank of America and Charles Schwab. He started Craigslist.org in 1995.
Contacts:
WebmasterRadio.FM
Brandy Shapiro Babin
brandy at webmasterradio dot fm
(o) 954.736.4171
(f) 954.318.4401
###