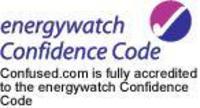 There's already some strong support available from the Government and following the pre-budget announcements it would appear that these will now help even more households in the UK.
Cardiff, UK (PRWEB) December 5, 2008
Gareth Kloet, gas and electric expert at Confused.com comments on the pre budget energy report:
"It was encouraging to see that the Government has broadened its measures to help households cut down on energy wastage and meet their fuel bills more easily, in Alistair Darling's pre budget report announced on Monday."
"There's already some strong support available from the Government and following the pre-budget announcements it would appear that these will now help even more households in the UK."
"However, whilst it's pleasing to see the issues of energy costs and usage being addressed at Government level, it's up to everyone to take responsibility. Household consumption of energy has increased substantially in the last 30 years. Just as an example, the average temperature in a UK home in the 1970's was 12 degrees centigrade, in 2006 it was 18 degrees centigrade* and it is not only central heating that's increased our energy consumption. Household gadgets like fridges, washer dryers, dish washers, large screen televisions and air conditioning units, all eat up energy. Not only is energy costing us more, we're using more of it. If we're all to continue to enjoy using technology to make our lives easier, we must also be prepared to be smarter about how we use energy and how we can conserve it."
"The quarterly reporting of OFGEM on wholesale versus retail energy prices will make for interesting and changeable reading. It is true that the retail energy sector lags that of the wholesale sector, generally by around 6 months, however savings are on the whole passed on to householders. Darling stated that the Government will step in if energy companies do not pass on changes in wholesale pricing faster to consumers. This could herald a new era of more volatile energy pricing in the UK. If you imagine that at present prices are changed twice a year, this could increase to four times a year. For households who wish to ensure that they always have the right deal this will increase the emphasis on checking how competitive the service they are paying for is on a more regular basis. Thankfully price comparison sites, like Confused.com, which have signed up to the energywatch/consumer focus confidence code of conduct, make it quick and easy for households to do this."
To help understand what is available to households which need assistance and what has changed following the pre budget report Confused.com has put together a short guide.
What was changed?

Government winter fuel payment: in the pre budget report today Darling widened the qualifying criteria for winter fuel payment assistance and increased the amount available to help those who need it. Pensioners who have already applied for the winter fuel payment will now receive a January 2009 booster payment of £60.
What is it? This is an annual payment for people aged 60 years and over to help cover the cost of keeping warm. If you are eligible you can get between £125 and £400, depending on your circumstances - although the deadline for this winter has passed you can claim retrospectively. For more assistance you can call the winter fuel helpline on: 08459 15 15 15.
Insulation Grants: there's now more money in the pot and the criteria of people who can take up these grants has been widened. That's an additional £150 million and that will assist, the Government claim, an additional 60,000 households.
What is it? 100% insulation grants are available for cavity wall and loft insulation from your local authority. Pensioners over 70 and anyone on income or disability related benefits really should take advantage of these measures because they can slash bills. To see if you are eligible and to find out how to claim go to: http://www.government-grants.co.uk/cavity-wall-loft-insulation-grants.shtml or call 0800 0198 955.
What wasn't changed but is available to help households?

Lowering utilities bills: OFGEM will be expected to publish quarterly reports, to monitor the relationship between wholesale and retail energy prices. In addition, the Government is considering statutory powers to lower energy bills.
Reducing carbon emissions: Darling announced that the Government is to invest £535million into energy and transport savings, to help bring down carbon emissions.
Pay by direct debit if you have a bank account: suppliers can't take money out of your account without your knowledge and so they often offer significant discounts if you pay by DD, so take advantage if you can.
Use price comparison sites to find a better deal: it's quick and easy to do, have a copy of your last energy bill to hand and within 10 minutes you should have a full list of suppliers and tariffs. Look out for sites, like Confused.com, that have signed up to the energywatch/consumer focus confidence code of conduct - that way you can be sure that the site is impartial.
Switching doesn't have to mean changing supplier: often you will find that your own energy supplier has a different, cheaper tariff available that you were not aware of. Switching does not always mean switching suppliers. You can check this using a comparison site like Confused.com or by calling your energy supplier directly and asking for details of all the tariffs available to you.
Go to the library: If you don't have internet access at home and believe you are missing out on cheap online deals go to your local library. Internet access is provided free of charge at most libraries and there is always someone to hand who can help you if you need help.
Contact your local branch of Age Concern: if you are over 60 and need help the charity has produced simple guides that can help.
Be with the right supplier: expensive doesn't necessarily equate to best and neither does cheap. Make sure you have the right energy supplier, everyone is different and you should think about what you need as well as what you want when choosing an energy supplier.
Switch regularly: suppliers change their tariffs about twice a year, at the end of the summer and the end of the winter, so it can pay to check tariffs on a regular basis.
Source: BRE Domestic Energy Fact File 2006
For further information please contact:
Press Office
Confused.com
02920 434 398
Joanna Harte/ Karen Wagg
Polhill Communications
020 7655 0550 / 0540
Notes to editors
About Confused.com:
Confused.com is one of the UK's biggest and most popular price comparison services. Launched in 2002, it generates over one million quotes per month. It has expanded its range of comparison products over the last couple of years to include car insurance, home insurance, travel insurance, pet insurance, van insurance, motorbike insurance, breakdown cover and energy, as well as financial services products including credit cards, loans, mortgages and life insurance.
Confused.com has all of the 'big six' energy providers on its panel, customers can save £284* on their annual energy bill by switching with Confused.com
Confused.com is not a supplier, insurance company or broker. It provides a free, objective and unbiased comparison service. By using cutting-edge technology, it has developed a series of intelligent web-based solutions that evaluate a number of risk factors to help customers with their decision-making, subsequently finding them great deals on a wide-range of insurance products, financial services, utilities and more. Confused.com's service is based on the most up-to-date information provided by UK suppliers and industry regulators.
Confused.com is owned by the Admiral Group plc. Admiral listed on the London Stock Exchange in September 2004. Confused.com is regulated by the FSA.
*20% of customers saved £284 when switching with Confused.com between January and June 2008
###