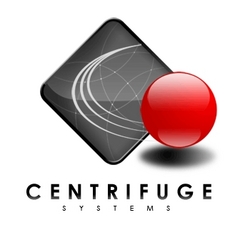 I am very happy to have such a versatile and seasoned player on our management team
McLean, VA (Vocus) December 10, 2008
Centrifuge Systems, Inc., a leading provider of Next Generation Business Intelligence (BI) software, announced today that Tony Agresta has joined its management team as Vice President of Marketing.
Mr. Agresta's experience spans over 20 years of senior leadership in enterprise software and technology with a focus on predictive analytics, business intelligence, CRM and marketing automation. Most recently, Tony was vice president of worldwide product marketing at SPSS and vice president of worldwide sales engineering at SPSS. Prior to SPSS, Agresta was part of Siebel System's product marketing team with a focus on the marketing and analytics product line. At Siebel, Mr. Agresta developed and managed a worldwide product specialist team in support of Siebel's push into the analytics and marketing automation space. Earlier, Mr. Agresta served as vice president of product marketing and product management at Paragren Technologies where he worked closely with product development, sales and technical services to enhance Paragren's marketing automation and analytics suite. Paragren was sold to Siebel Systems in January of 2000.
"I am very happy to have such a versatile and seasoned player on our management team," said Guljit Khurana, CEO of Centrifuge Systems. "Tony has been involved in early stage start-ups, mid size and large companies. His successful background at SPSS, Siebel and Paragren are highly relevant to Centrifuge as we continue to grow this exciting business."
"Increasingly, users want to visualize data interactively while also collaborating in real time with other stakeholders in the analytic ecosystem. The Centrifuge approach to 'Interactive Analytics' is human-centric allowing users to apply their judgment and experience to identify previously hidden relationships across disparate data sets. This approach leads to better organizational decision making and effectively allows companies to compete at a time when the volume and velocity of data coming into the enterprise has never been higher," said Mr. Agresta. "I am looking forward to working with a fantastic group of people, products and customers at Centrifuge Systems."
###