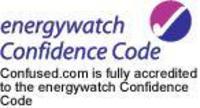 Cardiff (PRWEB) December 6, 2008
Confused.com advises consumers to take the initiative and iron out these issues with their gas and electric suppliers directly:
Consumers are in-credit after the summer which is not surprising, as less energy is normally used over the summer months; this generally evens out in the colder winter months when households use more energy.
As energy prices have increased by 34% to 40% over the past year, suppliers have to raise direct debits to cover these costs. If they do not, customers could well find themselves in arrears in the near future, with large one-off payments to find. If they are in debt to their current supplier, customers cannot switch to a new provider; thus, they could become trapped in uncompetitive tariffs.
If customers already pay by direct debit, it is important to continue to do so, as it is the most efficient way to pay bills and is also the cheapest. Direct debit customers get the best tariffs; no company can take additional money from customers' monthly accounts without notifying them directly in advance, in accordance to the conditions of direct debit agreements.
Before asking for a refund, it is imperative that consumers take meter readings to check that their energy bill is based on an accurate figure, and not an estimate. Customers are only entitled to refunds if the bill is accurate, i.e. based on a meter reading.
Gareth Kloet, head of energy at Confused.com, says:
"Never before has it been so necessary for consumers to distinguish between genuine fears and mere speculation, when it comes to their monthly outgoings. The credit crunch has been a breeding ground for speculation and sensationalism, but it is important to see the wood from the trees, especially when it comes to energy prices. It's true that some suppliers have been raising direct debit levels, despite the fact that some consumers are in credit, but there are valid reasons for them doing this.
"Direct debit payments - and indeed switching to an online tariff - could save consumers up to £322 per year, so it is worth continuing or switching to use this payment method.[1] If consumers need additional clarification when it comes to their bills, it is advised that they go straight to their supplier - only then can they make an informed decision about whether they are actually being overcharged
"Empowering the consumer is a vital part of making decisions, and has always been part and parcel of what comparison sites stand for. If consumers are really unable to get their problems resolved, and are still unhappy with their energy provider, it may be worth switching suppliers altogether. Customers who change utilities suppliers through Confused.com can save an average of £284*."
Notes to editors
About Confused.com:
Confused.com is one of the UK's biggest and most popular price comparison services. Launched in 2002, it generates over one million quotes per month. It has expanded its range of comparison products over the last couple of years to include car insurance, home insurance, travel insurance, pet insurance, van insurance, motorbike insurance, breakdown cover and energy, as well as financial services products including credit cards, loans, mortgages and life insurance.
Confused.com has all of the 'big six' energy providers on its panel, customers can save £284* on their annual energy bill by switching with Confused.com
Confused.com is not a supplier, insurance company or broker. It provides a free, objective and unbiased comparison service. By using cutting-edge technology, it has developed a series of intelligent web-based solutions that evaluate a number of risk factors to help customers with their decision-making, subsequently finding them great deals on a wide-range of insurance products, financial services, utilities and more. Confused.com's service is based on the most up-to-date information provided by UK suppliers and industry regulators.
Confused.com is owned by the Admiral Group plc. Admiral listed on the London Stock Exchange in September 2004. Confused.com is regulated by the FSA.
*20% OF CUSTOMERS SAVED £284 WHEN SWITCHING WITH CONFUSED.COM BETWEEN JANUARY AND JUNE 2008.
[1] Average customer savings recorded between January and June 2008
For further information please contact:
Press Office
Confused.com
02920 434 398
Joanna Harte/ Gug Kyriacou/ Karen Wagg
Polhill Communications
020 7655 0550 /0540
# # #