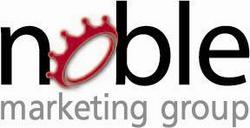 Code on Interactions with Healthcare Professionals
Orlando, FL (PRWEB) December 6, 2008
On July 10, 2008, the Pharmaceutical Research and Manufacturers of America (PhRMA) released new guidelines in their document "Code on Interactions with Healthcare Professionals". The release of the document sparked new questions regarding the exact parameters of the guidelines and how they will impact current and future marketing efforts. The rules are effective January 1, 2009, so immediate planning is required to comply by the deadline.
"There is no doubt that these new guidelines are going to have a large impact on how Pharmaceutical Companies market their brands to healthcare professionals from many perspectives," says Jeff Baker, CEO of Noble Marketing Group. "What remains to be seen is how each Pharmaceutical Company will interpret the new codes and adapt them to their strategies. My suggestion to our clients has been three-fold: don't wait (your competitors won't), place orders now for traditional branding items and start planning immediately for 2009."
The new guidelines encourage companies to invest in their brand via patient and healthcare professional education rather than the "paint the office with your brand" strategy. A key challenge for management, regulatory teams and Brand Managers will be defining the scope of the guidelines and exactly how they apply on a product to product, campaign by campaign basis. The clients of Noble Marketing Group will have an extra layer of assistance to help them make sense of the guidelines, evaluate the impact on upcoming campaigns and answer questions for clients who may be challenged by the guidelines.
Noble's current Rxline of marketing support solutions comply with the new guidelines and research and development continues for products that adhere to the new codes. This includes patient education, healthcare professional education, sales & detailing tools, non-personal promotions, patient kits and sample related products. "Noble's clients will be able to minimize concerns because our business model has already been focused on items that are medically relevant and appropriate for promotion to prescribers," says Jeff. "This is the approach we have had in place over the past 8 years."
Noble Marketing Group provides marketing and branding solutions exclusively for the pharmaceutical & healthcare industry. Recognized as one of Inc.'s 500 Fastest Growing Companies as well as a Fastest Growing Company by the IBJ in 2003, 2006 and 2007; our accomplishments are the result of superior industry knowledge, out-of-the-box creativity, manufacturing, sales, and marketing capabilities.
# # #