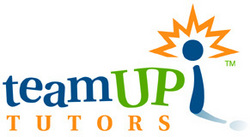 Parents are busy, but still want to make informed decisions about their children's education
Los Gatos, CA (PRWEB) December 8, 2008
Parents have a new resource to help their students succeed in school. TeamUP! Tutors today announced the launch of their redesigned website, http://www.teamuptutors.com. The in-home tutoring company's new site features education news, trends, and insights; links to current research and policies in the field of education; and proven strategies to support students and their parents.
"We wanted to find a way to share our expertise with more families," says Leon Baranovsky, founding partner. "Our new site is built to provide families with education information that can lead to measurable improvement."
To help improve grades, save time, and build good study habits, students can review articles on how to manage homework, overcome procrastination, and improve reading comprehension. Links point parents to general education and tutoring resources, including regional support services, the U.S. Department of Education, and the National Education Association. The TeamUP! Tutors blog offers timely news on topics ranging from math, science, and writing to test anxiety and college preparation.
"Parents are busy, but still want to make informed decisions about their children's education," explains Baranovsky. "We regularly comb through dozens of education sources, and our new website lets us make this information instantly accessible to parents."
New content is also shared with tutors, allowing them to better serve and support the company's students by keeping up-to-date on the latest education news. Informed tutors are able to refer pupils to appropriate resources on the site, such as the company's 2-part article, "How to Use a Homework Planner," written to encourage student organization for better time management.
Since 2004, TeamUP! Tutors, Inc., has connected students with professional tutors for one-one-one, in-home test preparation and academic tutoring. Operating in California and Washington, the company helps students improve grades, build confidence and succeed in school. Professional tutors focus on well-defined objectives and tailor instruction to student needs. For more information call toll-free 888.3.TEAMUP (888.383.2687) or visit them online.
###