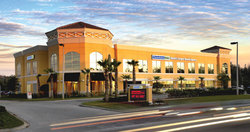 Orlando, FL (PRWEB) December 6, 2008
The Gift of Blood is the best gift of all. Orlando-area businesses Timeshares Only and Denny's will host their semi-annual blood drive to benefit Florida's Blood Centers. This year, the holiday blood drive will be held on December 17th from 12:00-6:00pm on International Drive in the SeaWorld area. Located at 11059 and 11037 International Drive respectively.
Timeshares Only holds two blood drives annually, one specifically centered around the holiday season. Each year, donor participation grows. With the additional support of the popular Denny's restaurant, this blood drive stands to be the most successful ever. For questions on donor eligibility, please call (800) 9-DONATE or visit http://www.floridasbloodcenters.org.
With difficult economic times ahead donors will be pleased to know their generosity will be rewarded with coupons and gifts including a $10 Publix Gift Card, a free order of Papa Johns Breadsticks, a Buy One Get One Free Admission Coupon to Gatorland, Half price adult admission to ICE! at Gaylord Palms and a voucher for a Prime Outlets International Coupon Book - Saving up to $500.
Donated blood helps victims of accidents and burns, patients of cancer and sickle cell anemia, and premature babies. Every blood donation enables an emergency crew to save three lives in the holiday season and beyond. Donors must present a picture ID.
Feeding local families for the holidays. Timeshares Only will also be helping Central Florida families put food on their holiday tables this year. Our month-long food drive throughout December will assist local families in need this holiday season.
All donations will be made to and distributed by Second Harvest Food Bank, a Central Florida non-profit agency whose mission is to fight hunger in Central Florida.
Bringing joy to children this holiday season. In addition to our other charitable donations, Timeshares Only will also be hosting our annual holiday toy drive in the month of December to assist local families in creating cherished holiday memories for the children of Central Florida. The local charity benefitting from our good will and holiday cheer is Baby DJ, a fund designed to help local families with small children. Baby DJ is created by local radio station XL 106.7
Anyone wanting to assist Timeshares Only in our food drive or toy drive efforts can drop off donations at the Timeshares Only headquarters located in the SeaWorld area at 11059 International Drive, Orlando, Florida, 32821.
Giving gifts from the heart. Lastly, in lieu of our usual gifts of Godiva Chocolates, Timeshares Only Inc. will instead be making monetary donations in the names of approximately 150 business friends and acquaintances to the ever popular nationwide charity, the Marine Toys for Tots Foundation.
The goal of the Marine Toys for Tots is to deliver hope through a new toy at Christmas time to needy youngsters with the hopes it will motivate them to grow into responsible, productive, patriotic citizens.
Timeshares Only, the world's largest timeshare resale marketplace, helps timeshare buyers, timeshare sellers, and timeshare renters successfully connect throughout the world. Expansive utilization of multimedia outlets has made Timeshares Only the premier marketplace that has proven successful to buy timeshare, sell timeshare, and rent timeshare. To learn more about Timeshares Only, please call (800) 311-9758. The online catalogue of sellers' timeshare properties may be accessed at TimesharesOnly.com
###