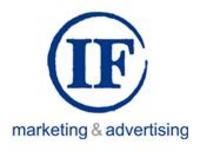 We are honored to receive these awards
Georgetown, Texas (PRWEB) December 8, 2008
IF marketing & advertising today announces its recognition in the 2008 MarCom Awards, earning two Platinum and four Gold Awards.
IF marketing & advertising was recognized for 6 different works, including web design, branding and advertising strategies. IF earned Platinum Award in Design for their website design and development for Red Ledges, a luxury mountain golf community in Heber City, Utah. Also earning a Platinum Award in Design was the signature brochure that IF developed for Briar's Creek, a private golf retreat and community on Johns Island, South Carolina. IF earned Gold Awards in Corporate Branding for Briar's Creek as well as for Galingayle, an exclusive lake club community on Lake Oconee, Georgia. Also earning Gold Awards were IF's brochure for Helix Global Development and a direct mail campaign for Briar's Creek.
The MarCom Awards is an international competition for marketing and communication professionals involved in the concept, writing and design of marketing and communication programs and print, visual and audio materials. Entries come from corporate marketing and communication departments, advertising agencies, PR firms, design shops and freelancers. The competition has grown to perhaps the largest of its kind in the world.
"We are honored to receive these awards," said Jeff Novak, CEO of IF marketing & advertising. "When I speak with our clients, I've always had full confidence that our creative team will be able to perform with excellence and exceed our clients' expectations. And these awards clearly show their creativity in doing just that. Receiving such awards places IF marketing and advertising next to other recipients from Fortune 50 companies and among the top 15% entrants in the MarCom Awards."
About IF marketing & advertising
IF marketing & advertising is a rapidly growing full-service marketing company, based in Georgetown, Texas, that combines innovative designs, strategic leadership, and up front accountability to deliver traditional and Internet marketing solutions. Leveraging marketing expertise and trendsetting creativity, IF helps clients build brand strategy and market presence that generates qualified demand and quantifiable results. Ranked 5th largest web design ad agency and named one of the 50 fastest-growing private companies in Central Texas by the Austin Business Journal in 2007, IF provides innovative solutions to businesses marketing in Austin and nationally from start-up to Fortune 500.
http://www.yourIFteam.com & http://www.ifdevelopment.com.
###