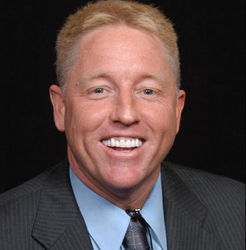 Today, crime is up because people are starting to feel desperate under these poor economic conditions. I hope to help people feel more secure during these hard times by offering Security Smart products
Riverside, California (PRWEB) December 6, 2008
As a veteran of the recording industry, Donovan Stark has always been interested in high tech gadgets and sophisticated equipment. Stark enjoyed a successful career as a composer and record producer. His position in the music industry led to an offer with Guitar Center's professional division known as GC Pro. Stark was the first GC Pro account manager to build a multi million dollar pro audio business in Southern California. He then moved to the UK based Solid State Logic as their partnership manager giving him a worldwide presence as a product specialist and expert presenter showing recording studio products.
Back in the '80s, Donovan obtained a California Alarm Agent License to design and service elaborate security systems for the stars in Los Angeles. The security field has always been a passion for Stark and will be his main focus in 2009.
Stark will launch two new companies in the Surveillance and Self Defense markets. As president of iQ Audio LLC, Stark will announce the two new security divisions under the iQ corporate umbrella.
iQ Self Defense and iQ Surveillance Devices will have retail web sites to offer products like hidden cameras, complete surveillance systems, pepper spray, stun guns, TASER and other personal security and surveillance related items.
"Today, crime is up because people are starting to feel desperate under these poor economic conditions. I hope to help people feel more secure during these hard times by offering Security Smart products," said Stark.
In a bold move to build participation with other businesses, Stark will offer the aggressive iQSD Affiliate Program to any individual or small business. The free program will pay a substantial percentage for referred sales using personalized banner links to be added to a business' web site. For the less established affiliate, iQSD.net will offer a free web page that will contain the affiliates photo, message and banner links. With this free web page, anyone can go into business earning affiliate commissions without any type of financial investment. Stark believes that developing this type of opportunity can lead to a revenue stream that will help to secure the future of any individual or small business.
For more information about iQSD, visit our web site listed below.
# # #