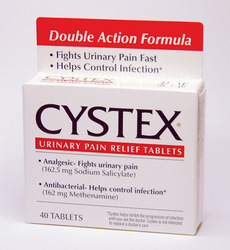 If your bladder does not fully empty, residual urine is susceptible to bacteria, so it is important to make sure that your urinary tract and bladder are functioning properly
Edison, NJ (PRWEB) December 8, 2008
A strong urinary flow, or "stream," is necessary to flush bacteria out of the bladder and the urinary tract each time you go. However, issues with proper flow can be the first indicator of a possible medical issue, including a urinary tract infection (UTI), or actually become the cause of one, since a bladder that doesn't empty fully is more susceptible to infection.
"A strong and steady urine flow naturally cleanses the urinary tract and surrounding area of unwanted bacteria," says Elizabeth Kavaler, M.D., urologist and author of A Seat on the Aisle, Please! The Essential Guide to Urinary Tract Problems in Women (Copernicus Books, 2006). "However, if something is inhibiting normal urination, such as inflammation or nerve damage, that's when bacteria can be trapped inside the urinary tract, leading to a UTI, for instance."
During normal urination, the initial urine stream begins slowly, but almost immediately speeds up until the bladder is almost empty. The urine flow slows again until the bladder is empty. If a person suffers from a urinary tract obstruction, the urine flow pattern is altered, and increases and decreases more gradually or intermittently. "If your bladder does not fully empty, residual urine is susceptible to bacteria, so it is important to make sure that your urinary tract and bladder are functioning properly," adds Dr. Kavaler.
Dr. Kavaler recommends a few tips for keeping your urine flow strong:
•Stay Hydrated: Drinking plenty of water will increase the flow of urine and help flush out bacteria in one's urinary tract.
•Take a "Uroflow" Test: If you suffer from recurrent UTIs or suspect you have a urinary blockage, ask your doctor for a "uroflow" test to assess whether or not you are voiding efficiently.
•Put Down the Heavy Purse: Carrying a heavy backpack, tote or large, filled-to-the-brim pocketbook, no matter how chic and gorgeous it is, can contribute to the development of lordosis (a painful condition that creates pressure on the nerves in the lower back). Back strain in the lower back muscles can interfere with urine flow, which can lead to abnormal voiding (urination) and UTIs.
•Take an Antibacterial: If you follow this advice and still get a UTI, try Cystex®, the over-the-counter urinary pain relief and prevention product that will help with the pain of a UTI and also slow the progression of the infection with an extra ingredient -- methenamine -- that helps stop bacteria from adhering to the walls of the urinary tract. (Other UTI products sold over-the-counter do not have this bacteria-fighting ingredient,) When used as a preventative treatment, Cystex® should be taken before any situation or activity that might cause the infection.
When you feel the urge to "go with the flow," don't hold it in, advises Dr. Kavaler. Maintaining a healthy bladder means that we may need to avail ourselves of bathrooms at home, at work, and out in public. According to the Cystex survey, 70% of women reported walking out of a public restroom without using it because of cleanliness concerns. So, to help women find sanitary facilities, the online Cystex Ladies Room has partnered with The Bathroom Diaries to present a "ladies' room finder," featuring independent, consumer-generated reviews, hours of operation, and other details about public restrooms nationwide on its Web site, Cystex.com. Perfect to know for the upcoming holiday season!
# # #