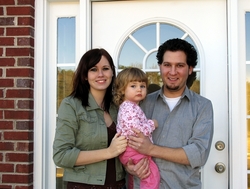 This is simple economics. Individual coverage can often be cheaper and better than employer-sponsored plans. As more people understand this, we will see more families abandoning their company-provided medical insurance.
Tampa, FL (Vocus) December 9, 2008
As medical health insurance costs in Florida and around the nation continue to rise, Allegiance Financial Services sees an interesting phenomenon taking place. Families of people whose medical insurance is provided as a benefit by their employers are beginning to drop that health insurance coverage. Instead, these family members are turning to individual health insurance plans that they secure on their own, without the support of their employer.
In many cases, people are finding they can often significantly reduce the cost of their coverage. At the same time, families can often also improve the level of their coverage, reduce deductibles and simply improve the quality of their health care coverage. The question most commonly asked is: "How can an individual get better health insurance coverage in Florida on their own? Don't employers and their companies get cheaper and better coverage options, simply because they represent huge numbers of people?"
Surprisingly, the answer is more frequently becoming "No." As employers are faced with heavy and growing costs of group health care plans, they often have no option but to pass these costs along to their employees. In Florida, an employer must cover at least 50% of an employee's health insurance plan cost. However, as an employee adds on coverage for his or her family members, there is no requirement of the employer to cover any portion of these costs.
"In a situation like this, it is common for an individual to cut hundreds of dollars off their monthly health insurance cost," points out Joseph Philipp, a health insurance specialist in Florida with Allegiance Financial. "Most people think that employer-sponsored health insurance plans will provide the cheapest and best coverage available. These days, that simply is just not the case."
How can a family check and see if the cost and coverage of their employer-sponsored health insurance plan in Florida is competitive? Philipp suggests that individuals do some quick online research to answer this question. "People spend 15 minutes online to save a couple hundred bucks a year on auto insurance," says Philipp, "but spending 15 minutes online to compare the cost of their health insurance could save them hundreds of dollars a month."
There are dozens of online sites that allow you to quickly compare health insurance costs and coverage in Florida. The best sites to compare prices represent Florida health insurance from multiple providers. An example is http://www.humanatampa.com, a website that offers multiple coverage levels from over 45 separate health insurance providers.
Philipp sees this as a trend that will continue to become more popular. "This is simple economics. Individual coverage can often be cheaper and better than employer-sponsored plans. As more people understand this, we will see more families abandoning their company-provided medical insurance."
###