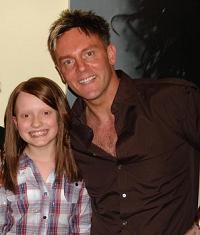 Birmingham, UK (PRWEB) December 7, 2008
Following recent revelations that John Cleese and I'm a Celebrity Get Me Out of Here's Joe Swash have undergone hair transplant surgery, a survey has revealed that 47 per cent of hair loss sufferers would spend their life savings to regain a full head of hair.
Those polled stated that the likes of Johnny Depp and Jennifer Aniston were their hair inspirations for spending up to £20,000 on medication, specialist shampoos and infra-red treatments. 15 per cent of sufferers have already followed in the fancy footsteps of Strictly Come Dancing's Austin Healey by spending between £5000 and £10,000. Five per cent have spent up to £20,000 to date on hair loss solutions.
In addition to this financial sacrifice, 39 per cent of people said they'd be willing to give up sex, if it meant they could have a full head of hair. Others would willingly sacrifice cigarettes and even weekends.
The survey - conducted by Optima Hair Specialists, which supplies advanced hair replacement systems - also revealed that 46 per cent of hair loss sufferers questioned started losing their hair between the ages of 18 and 25. 45 per cent of people stated that their social life has been severely damaged due to their hair loss and 72 per cent of sufferers say that they are often perceived as much older than they actually are.
Peter Murtha, founder of Optima Hair Specialists, said: "Image is so important in today's celebrity fuelled culture and hair loss can be deeply traumatic. I spent nearly £18,000 myself on attempts to address my own hair loss and I would have willingly spent my life savings on finding a solution. I started to lose my hair at 23 and even tried to commit suicide. What many hair loss sufferers often don't realise is that it doesn't have to cost a fortune to completely change how you are perceived and boost your self-confidence."
Based in Birmingham, Optima Hair Specialists offers clients a discreet and personal service, providing tailor-made hair replacement procedures and expert advice from a team of renowned specialists.
###