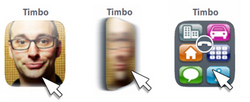 Dallas, TX (PRWEB) December 9, 2008
Business owners, marketers and communications mavens have something to celebrate this holiday season - "personalized virtual offices" courtesy of GeniusRoom. The company announced today that it is giving away unlimited, free conference rooms to everyone who signs up over the holidays - no strings attached.
"We understand now more than ever that demands on time and money this holiday season are at an all-time high," Steve Metzger, CEO, said. "GeniusRoom gives busy professionals a truly personalized, efficient environment to connect to others while reducing travel, on-site meetings and stress."
What is GeniusRoom?
GeniusRoom is a fully scalable, 100 percent web-based communications platform used by professionals and communications devotees to conference call, share and store files, actively participate in PowerPoint presentations, and carry on real-time discussion via private and group message boards from anywhere in the world.
Unlike first generation competitors such as WebEx and GoToMeeting, GeniusRoom packs essential communications tools into in a single robust -- yet streamlined -- user interface. It also costs much less.
GeniusRoom customers can now take advantage of free conference rooms with the following features: online file storage, secure chat, bulletin boards, private messaging, and PowerPoint presentation sharing. GeniusRooms also include access to the one-click screen sharing beta program.
Additional features such as click-to-conference are available under a paid subscription plan.
Powered for Blackberry
In addition to the basic browser mode, the company recently unveiled two companion tools. GeniusRoom Companion, similar to an instant messenger, alerts users to new chat messages, discussion posts, or files via the system tray. GeniusRoom Mobile allows users streamlined Blackberry access.
About Virtual Telephone and Telegraph
VT&T is a leading provider of virtual enterprise collaboration solutions. The company increases productivity for individuals via highly efficient virtual workspaces.
Users can rapidly connect to clients and colleagues and access stored data using any browser connected to the Internet. They can also personalize workspaces and methods of connection to enhance workflow efficiency.
Using enterprise-grade solutions combined with the latest in Web 2.0, file sharing, conferencing and virtual world technologies, VT&T's software creates a virtual work environment that is better than being there - personalized, connected to all key constituents, and with the correct information at all times.
Note for Journalists:
GeniusRoom website: http://www.geniusroom.com/
Press Room: http://www.geniusroom.com/press/
FAQ's: http://www.geniusroom.com/help_docs.html
Create a free room here: http://www.geniusroom.com/join/
For a personalized tour and demo, contact Steve Metzger at: smetzger @ geniusroom.com or by phone: (214) 453-3775.
###