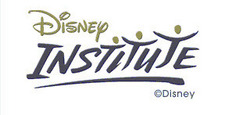 Leading and Sustaining a Culture of Excellence in a Turbulent Economy
Aurora, Ontario (PRWEB) December 9, 2008
HR.com announces a new track at its prestigious Employers of Excellence National Conference 2009 at the Green Valley Ranch Resort in Las Vegas, Nevada.
Presented by the Disney Institute, this two-day track is entitled "Leading and Sustaining a Culture of Excellence in a Turbulent Economy" and will be held on January 28-29th. The track will provide HR executives with a series of daylong workshops that showcase how HR can positively impact the organizational culture.
To register or view information online, please click here now.
Participants will discover strategies that will help their organizations to fully engage employees and achieve top-box results. These proven Disney best practices will also provide participating companies with creative ways to weather the economic climate and effectively meet the challenges presented by current conditions.
The Disney Institute is a recognized leader in experiential training, leadership development, and benchmarking and cultural change for business professionals across the globe.
Over 1,000,000 alumni have benefited from inspirational Disney Institute programs. In fact, Disney Institute is the third most recognized brand in the training-and-development industry (only AMA and Harvard were higher).
More than half of Fortune 100 companies are Disney Institute clients who have discovered that that Disney's proven best practices stand the test of time and have a measurable impact on their organizations. The program philosophies are easily adaptable to any industry and are taught by dynamic facilitators with extensive backgrounds in Operations, Leadership, and Engagement.
As demonstrated by numerous case studies, Disney Institute programs have helped companies to:
·Achieve change faster
·Double customer satisfaction
·Decrease employee turnover
·Triple operating margins
·Get a critical mass to see and feel what success looks like
·Inspire new ways of thinking
·Benchmark new ideas and philosophies
·Establish specific strategies and tactics
Participation in the program includes:
·Admission to all conference keynotes on those days
·Two full days of Disney Institute track workshops
·All related program materials
To find out more or to register, please click here or go to http://www.hr.com/attend2009.
About the Employers of Excellence National Conference
The Employers of Excellence National Conference is unique among HR conferences and provides the best opportunity to learn and network in a less trade-show-like, more intimate environment. As always, our focus is on providing attendees with the best content and the opportunity to learn from some of the top people in the industry.
We provide you with the knowledge you need to build, motivate, coach, lead, and manage. You will walk away with real-world solutions to everyday challenges, ready to take back and implement in your workplace. Join your community of HR professionals and leaders from around the world as we share, learn and inspire each other.
If you would like more information, please call Diane Horton or David Whitmarsh at 1-866-472-6648.
Diane Horton
Director of Events
HR.com
877.472.6648
HR.com is a free website that is in business to help build great companies by connecting them to the knowledge and resources they need to effectively manage the people side of business. As the largest social network and online community of HR executives (currently numbering over 188,000), we provide thousands of worldwide members with easy access to shared knowledge on best practices, trends and industry news in order to help them develop their most important asset - their people.
This press release was distributed through eMediawire by Human Resources Marketer (HR Marketer: http://www.HRmarketer.com) on behalf of the company listed above.
###