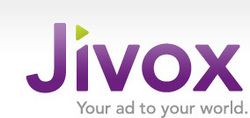 Furniture is not an impulse buy, and the success of the Chapter I ad validates our assertions that online video advertising can help when sales efforts require multiple touch points
San Mateo, California (PRWEB) December 9, 2008
Jivox, the online video advertising service that helps small and medium-size businesses reach local customers, today announced that Chapter I Designers Warehouse and Chapter I Fine Home Furnishings Showroom have been named the Jivox Advertiser of the Month. The furniture store is being recognized for achieving high response rates online and offline from a humorous ad that the store created on its own and ran on the Jivox Publisher Network.
Chapter I Designers Warehouse and Chapter I Fine Home Furnishings Showroom are luxury furniture stores based in West Hartford and Canton, Connecticut that cater to professional interior designers and consumers shopping for affordable, high quality home furnishings and design. Chapter I stores feature major furniture, lighting and accessory brands and are distinguished by also offering original, unique, and one-of-a-kind items. The store has used a range of traditional advertising options in the past but were interested in trying online video ads to generate awareness for a new promotion.
"We're changing our business model so that we can offer designer prices to consumers, and we needed to find a new tool like Jivox to quickly and affordably promote these cost savings to potential customers," said Rick Smith, General Manager of Chapter I Designers Warehouse. "It was easy to load the ad we created to the Jivox service and, even better, it was great that we were able to use an ad that expressed who we are as a business."
Chapter I learned about Jivox through Seasons Magazine, a Jivox publisher and reseller partner. The furniture store was attracted by the affordability and ease of use of the Jivox service, as well as the ability of Jivox to use a creative video ad generated by Chapter I in the ad campaign. The engaging ad, depicting the life of a sofa over a weekend, started with a picture of an employee's pet dog sitting on the sofa with a caption that read, "What are you doing this weekend?" Subsequently, the ad featured a series of pictures of employees on the sofa throughout the weekend acting out lounging activities like reading the paper and napping. Finally, the ad ended with the sofa all by itself on Monday morning. The ad can be seen at http://www.jivox.com/adgallery/gallery.html. Chapter I used Jivox's geotargeting capabilities to specify the precise locations where the ad would run.
"Furniture is not an impulse buy, and the success of the Chapter I ad validates our assertions that online video advertising can help when sales efforts require multiple touch points," said Diaz Nesamoney, CEO of Jivox. "Jivox's reporting functions showed that the Chapter I ad did well against industry standards, but I was just as pleased with the anecdotal evidence: Chapter I reported that right after running its video ad it started to receive customer calls that referenced the video ad as well as the promotional coupon that was linked to it."
About Jivox:
Jivox helps small businesses reach customers with online video advertising. Jivox provides advertisers with an online, self-service tool to create high-impact video ads using stock footage, images, music or their existing video assets. Jivox ensures high-quality placement of customer ads through the Jivox Publisher Network, a locally focused network of premium publishers that includes hundreds of local TV and radio stations, newspapers, weather and other specialty websites, and offers geographic ad targeting at the city level as well as demographic and contextual targeting. Jivox is a privately held company based in San Mateo, Calif. For more information about Jivox, please visit http://www.jivox.com.
###