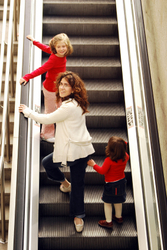 Destin, FL (PRWEB) December 10, 2008
So far, the predictions seem dire - an economy challenged in ways that haven't been seen for decades, experts roundly denouncing the possibility of travel for almost 50% of the traveling public, a decline in fuel prices but no let up in sight for fees and surcharges from airlines. At a time when the average American family could actually use a vacation, it appears to be further out of reach than ever. As travelers ponder what they will do to provide their families with a break in 2009, many are finding valuable solutions online at innovative websites.
Jet fuel prices have declined, (they briefly spiked at over $140 a barrel in the summer and now are hovering at $50) yet there has been no move by the airlines to rescind the intimidating matrix of baggage fees or to restore any of the perceived amenities provided by the airlines in what seems ages ago. Experts predict that those who will be able to afford travel will explore destinations within a 200-mile drivable radius of their homes. Darrell Blanton, president and CEO of http://www.GetMoreVacations.com, observes, "On the bright side of what appears to be a limited vacation season at best, this atmosphere has the potential to create a 'perfect storm' of value. Travelers who are willing to rethink the scope of their plans could ultimately have one of the most rewarding vacations ever." Blanton acknowledges the challenges that families will face to partake in even a modest getaway, but offers the following suggestions to achieve vacation goals:
Choose a vacation rental property instead of a hotel - While only 15% of vacationing guests made use of vacation rental properties in 2007, that number is expected to grow exponentially in 2009. Some of the most popular travel websites have taken notice and have positioned themselves to facilitate what they believe will be a significant increase in demand. Illustrating this fact was Orbitz.com's collaboration with vacation rental search engine Zonder.com in 2008 as well as TripAdvisor's purchase of a majority interest in a leading vacation rental service http://www.FlipKey.com, featuring the largest collection of vacation rental guest reviews. For many years, vacation rentals have languished on the traveler fringe because of guest perceptions such as SNAD (significantly not as described) and the inability for travelers to book with a credit card. However, with the advent of the above mentioned sites, the playing field has been leveled and hotels are getting left behind as people discover the comparative travel bliss of a three-bedroom beachside villa with Jacuzzi and flat-screen TVs for about the same or less than renting three hotel rooms for the same period of time. Many vacationing guests enjoyed significant incentives from companies like http://www.GetMoreVacations.com where guests can choose from rentals that provide complimentary activities like golf, deep sea fishing, dolphin cruises, water park tickets, white-water rafting and more every day of their stay.
Consider traveling with additional family members or friends - Many vacation rental properties can accommodate parties of ten or more. Splitting the cost of a beautiful vacation rental may make a vacation that seemed an unaffordable impossibility a reality for family or friends and could provide you and your family with a richer overall vacation experience. Traveling in a larger group can also mitigate other expenses.
If you must fly, be informed - Simply booking the lowest fare to your destination is no longer enough - lest you find that though you saved $42 by booking from JetBlue instead of through Southwest, you're about to be charged an additional $60 for each of your family's extra bags where Southwest has no charge for extra bags. This chart provides you with bag fees current as of 12/10/2009:
1st Bag 2nd Bag
American $15 $25
Continental $15 $25
Delta $15 $25
JetBlue Free $20
Northwest $15 $25
Southwest Free Free
US Airways $15 $25
United $15; (20 % discount available when paying online before Jan. 31) $25
Investigate incentives - Even Disney World is getting in on the act! Disney will provide a complimentary park admission on your (or your child's) birthday. Disney will make the special day even better with free desserts at many of the park restaurants. ResortQuest of Northwest Florida gives a 'Passport to Fun' to their guests that provides them with complimentary fishing trips, water park passes, dolphin cruises, speed boat tours, seafood buffets and more every day of their guests' stay as well as gas gift cards to offset traveling expenses.
Beware of layaway vacation plans - In the current climate, this option is gaining in popularity as many travelers feel that it is a responsible way to lock in rates and a convenient payment schedule. However, if the company arranging your layaway plan goes out of business, you could face the possibility of losing your money. A better alternative would be to open a vacation savings account at your bank. With better and more affordable vacations options appearing daily, savvy vacation savers should have a wide variety of accommodations, activities and travel open to them.
###