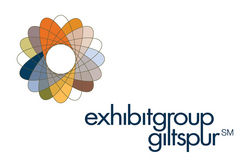 EG clients expect unparalleled expertise from our global team
Chicago, Ill. (PRWEB) December 9, 2008
Exhibitgroup/Giltspur (EG), a leading experiential marketing agency known for creating meaningful and memorable brand experiences, today announced the addition of senior marketing and sales strategist, Jorg Stephan, to its global sales and marketing division. Based in Düsseldorf, Germany, Stephan brings more than 20 years of experience in the international exhibiting arena to his new role as head of sales, where he supports EG's growing international roster of clients.
"EG clients expect unparalleled expertise from our global team," said John Jastrem, president and CEO, Exhibitgroup/Giltspur. "Jorg's record of leadership in the European trade fair and event marketing arena provides our customers even greater strategic value and insight into their global programs."
Stephan draws on an extensive background in the tradeshow industry having worked with notable brands including Mercedes-Benz, Bayer Health Care, Zeiss, Yokohama Industries, Ericsson-Marconi, Motorola, Thyssen, Vaillant Group, Atlas Copco, Keramag and ALAPE. Before joining EG, Stephan was sales manager at Profair GmbH, a renowned German-Japanese exhibition and event company in the Düsseldorf area. There he managed fairs and events for clients in the fixture, automobile, healthcare, heating systems and IT industries.
Before Profair GmbH, Stephan served as sales manager for six years at Connex GmbH Aachen, a local exhibition construction company, where he managed sales and marketing. The foundation of Stephan's career stems from the years he spent as branch manager at EXPO Display AG, a Swiss marketing and communications company in Berlin. There he served as the company's specialist in all matters relating to exhibition design and exhibition architecture.
"Jorg is an excellent match for our U.S. clients and he will be a great asset to EG's global network of strategists and designers," said Jastrem.
Stephan holds a degree in Marketing and Business Management from Freie Universität Berlin, a private technical college in Berlin.
About Exhibitgroup/Giltspur
Exhibitgroup/Giltspur (EG) is an award-winning experiential marketing agency known for creating meaningful and memorable connections between leading companies and their customers. By producing powerful brand experiences through exhibits, events, mobile marketing tours, permanent installations, and temporary retail environments, EG helps clients accelerate the sales process, deepen brand loyalty and consistently deliver superior results. The company also creates branded entertainment experiences that surprise and delight audiences worldwide. Backed by the financial strength of its parent company, Viad Corp (NYSE: VVI), EG employs more than 600 industry experts in 28 client care centers throughout the world. For more information, please visit http://www.e-g.com
###