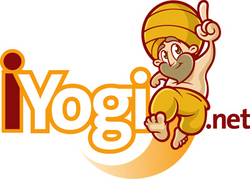 said Joel Dreyfuss, editor-in-chief of Red Herring.
Silicon Valley, CA, (PRWEB) December 9, 2008
Red Herring today announced that iYogi was a winner of the Red Herring 100 Award, a selection of the 100 most innovative private technology companies based in Asia.
iYogi delivers technical support services directly to consumers and small businesses and is the first, global, technical support brand based out of India with more than 50,000 customers. The company offers consumers an unlimited, annual subscription service for $119.99 per desktop, that includes support for a wide range of technologies, including PC hardware, Microsoft Windows operating system, operating systems, software applications, MP3 players, networking devices, digital camera and printers.
The Red Herring editorial board diligently surveyed the entrepreneurial scene throughout Asia and identified the top 100 out of more than 1,000 closely evaluated companies that are leading the next wave of innovation.
"Our winners and Finalists demonstrate that Asia is increasingly becoming a leader in innovation, contrary to common stereotypes," said Joel Dreyfuss, editor-in-chief of Red Herring. "It was tough to choose just the top 100 finalists from such a large list of excellent contenders, and we are very happy with the quality of the companies we selected as finalists."
"We believe consumers and small business owners should have low-cost access to the highest quality support available on the planet," said Uday Challu, CEO of iYogi. "We're thrilled that our innovative approach to solving everyday technology problems for consumers and our managed services for small businesses has been recognized by Red Herring's keen-eyed leadership. We are continuously innovating in adding new services that includes PC recovery, anti-virus, anti-spyware, data back-up and PC optimization in providing the best tech support experience for our customers."
For further information on:
Red Herring visit http://www.redherring.com
iYogi visit http://www.iyogi.net
CONTACT:
iYogi Contact
Vishal Dhar
President Marketing
iYogi Inc.
Phone: 212 229 0901
Red Herring Contact:
Anam Alpenia
Red Herring, Inc.
Phone: 650-428-2900
###