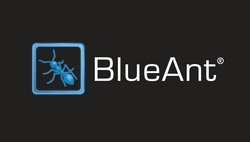 San Francisco, CA and Toronto, ON (PRWEB) December 9, 2008
With holiday shopping in full swing, consider BlueAnt hands-free headsets, speakerphones and stereo speakers for friends and family. Perfect for either the tech-savvy or tech-newbie, BlueAnt products are known for high quality and ease of use, but pack unique and advanced features sure to impress. With recent legislation banning cell phones while driving, and even more in the works across North America, BlueAnt headsets and speakerphones equip loved ones with the ability to drive responsibly and hands-free.
Whether it's for the businesswoman who commutes everyday, a cell-phone toting best friend or a teenager who can not leave home without his MP3 player, BlueAnt offers a wide range of headsets, speakerphones and stereo speakers that enhance the experience of any Bluetooth-enabled mobile phone or portable music device without the hassle of cords. The following products are available in major retail outlets across the US and Canada, as well as online for last-minute shopping:
BlueAnt V1 Voice Control Headset
The BlueAnt V1 with Sensory's BlueGenie Voice Interface is truly one of the most sophisticated, yet easy to use Bluetooth headsets on the market. The V1 enables users to control features like pairing, volume and connection status with their voice. Example commands the V1 supports include 'Pair Me,' 'Answer/Ignore Call,' 'Call GOOG-411' and 'Switch Headset Off.' The V1 also packs BlueAnt's well-known dual microphone and voice isolation technology™ for extreme noise and echo cancellation. The firmware-upgradeable headset also comes with a variety of ear gels and Comply Foam Ear Tips for maximum comfort.
BlueAnt Supertooth 3 Hands-free Speakerphone
If a headset is not the perfect gift for someone, they will surely appreciate the BlueAnt Supertooth 3 speakerphone, which easily clips to car visors for a hands-free alternative. Once contacts are uploaded to the phone book, the Supertooth 3 will announce an incoming caller by name, and the driver can simply say "accept" or "reject" to initiate or decline the call - a truly hands-free experience vs. other devices where one still has to push a button to accept the call. The Supertooth 3 delivers a range of benefits including text-to-speech technology and voice answering.
BlueAnt M1 Portable Stereo Speakers
The sleek and portable BlueAnt M1 wirelessly plays music files via Bluetooth A2DP from mobile phones, MP3 players or laptops. Perfect for the business travellers and teenagers alike, the 28-Watt speaker and internal subwoofer packs a punch for its small size. A stylish carrying case and 10 hours of battery life lets one play music anywhere without the hassle of wires.
BlueAnt Z9i Headset
The compact and light weight BlueAnt Z9i headset was winner of the CES 2007 Innovations Design & Engineering Award. Featuring BlueAnt's dual microphone and Voice Isolation Technology, the Z9i separates the voice signal from background noise to enable crystal clear communication even in the noisiest of environments. The headset also incorporates Multipoint technology, which allows a user to connect simultaneously to two phones and answer the one that rings.
About BlueAnt Wireless
BlueAnt Wireless is a leading global supplier of Bluetooth peripheral devices and accessories. BlueAnt's product portfolio includes hands-free, stereo audio streaming and wireless communication products offering cutting-edge technology, design and features. With its Global Head Office in Melbourne, Australia, BlueAnt has offices in San Francisco, London and Hong Kong.
###