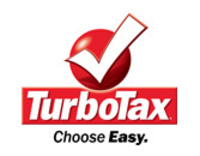 TurboTax automatically determines whether you qualify for a rebate and then tells you how much to expect based on your 2008 taxes.
San Diego, CA (PRWEB) December 9, 2008
Millions of taxpayers may get a second chance to qualify for a tax rebate, commonly referred to as a recovery rebate credit, under the economic stimulus package passed last February.
TurboTax®, the nation's best-selling, No. 1-rated tax preparation software from Intuit Inc. (Nasdaq: INTU), makes it easy for taxpayers to see if they're eligible for a recovery rebate credit, even if they received a rebate in 2008. It will also tell them exactly how much money they have coming.
Taxpayers may be eligible for a rebate check when filing their 2008 tax returns if they:

Filed a 2007 tax return, but didn't qualify for a rebate, or qualified for less than the full amount due to their income, dependents or filing status.
Had a financial or other life change in 2008, such as getting married, having a baby, or a significant change in income.
"Getting every dollar you deserve has never been easier, or more important," said Bob Meighan, CPA and vice president with TurboTax. "TurboTax automatically determines whether you qualify for a rebate and then tells you how much to expect based on your 2008 taxes."
Eligible taxpayers will likely receive their rebate check in 2009 after filing their 2008 tax return. For most taxpayers, the recovery rebate is an advance credit on their 2008 taxes that will not need to be repaid, deducted from their refund or taxed.
Determining Eligibility:
Who may be eligible for a second chance to claim a rebate?

Individuals who did not qualify for a rebate because their 2007 income was too high, but were recently laid off from their job will likely qualify, but they need to file a 2008 tax return
Families who had a baby in 2008 may be able to claim an additional $300 assuming they otherwise qualify.
More information about qualifying for second stimulus is available at turbotax.com.
About Intuit Inc.:
Intuit Inc. is a leading provider of business and financial management solutions for small and mid-sized businesses; financial institutions, including banks and credit unions; consumers and accounting professionals. Its flagship products and services, including QuickBooks®, Quicken® and TurboTax®, simplify small business management and payroll processing, personal finance, and tax preparation and filing. ProSeries® and Lacerte® are Intuit's leading tax preparation offerings for professional accountants. The company's financial institutions division, anchored by Digital Insight, provides on-demand banking services to help banks and credit unions serve businesses and consumers with innovative solutions.
Founded in 1983, Intuit had annual revenue of $3.1 billion in its fiscal year 2008. The company has approximately 8,000 employees with major offices in the United States, Canada, the United Kingdom and other locations. More information can be found at intuit.com.
Intuit, the Intuit logo and TurboTax, among others, are registered trademarks and/or registered service marks of Intuit Inc. in the United States and other countries.
Ashley Kirkendall
Intuit Inc.
858-215-9069
Jennifer Butler
MS&L
212-468-3392
###