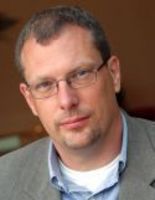 The new economy leaders are essentially those that are adapting best in the current economic environment and will emerge with higher standards
Stockholm, Sweden (PRWEB) December 10, 2008
Network Products Guide 2008 MVP leaders have a clear vision and mission, have set measurable goals and objectives for themselves, are selfless and mentors to others, and most importantly demonstrate respect and trust for their staff, employees and the high-technology industry. Senior executives were honoured from companies around the world which include Ingres Corporation, Cisco Systems, Inc. (NASDAQGS: CSCO), IBM (NYSE: IBM), AppGate Network Security, Crossroads Systems, Lumeta Corporation, SECNAP Network Security Corp., Dyadem International Ltd., Permabit Technology Corporation, M-CAT Enterprises, Google, Inc., BLADE Network Technologies, CaseCentral, ONStor, SolarWinds, BlueCat Networks, Inc., Rohati Systems, Inc., VirtualPBX, IBRIX, LogMeIn, Inc., GTB Technologies, Inc., Kazeon, Riverbed Technology (NASDAQGS: RVBD), Protegrity, Everyone.net and Xiotech Corporation.
Goran E Marby had a long career in the IT sector before he together with some colleagues formed AppGate Network Security. Acting as the AppGate CEO since the start, Mr. Marby is a contributor to changing the world of IT security. Mr Marby is also a recognized speaker and has written numerous articles around Information security.
"The new economy leaders are essentially those that are adapting best in the current economic environment and will emerge with higher standards," said Rake Narang, editor-n-chief, Network Products Guide. "We are proud to honor Goran E Marby with this year's 2008 Most Valuable Performers award and acknowledge his positive contribution to the industry."
About Network Products Guide Awards
Network Products Guide, published from the heart of Silicon Valley, is a leading provider of products, technologies and vendor related research and analysis. You will discover a wealth of information and tools in this guide including the best products and services, road maps, industry directions, technology advancements and independent product evaluations that facilitate in making the most pertinent technology decisions impacting business and personal goals. The guide follows conscientious research methodologies developed and enhanced by industry experts. To learn more, visit http://www.networkproductsguide.com
For more information about AppGate please contact:
Göran Marby, CEO AppGate Network Security AB
+46 730 66 77 20.
About AppGate Network Security AB
AppGate uses breakthrough technology to deliver secure access control that out-performs the old perimeter-based security model. AppGate's award winning products combine an application layer firewall with device security and a VPN in one easy to use and cost effective solution, and provide full control of user access regardless of the situation. AppGate's customers are located in countries around the globe and include Fortune 500 companies, government and defence organizations and companies in a wide range of other market segments. http://www.appgate.com
AppGate, AppGate Network Security, the AppGate logo, MindTerm, Single point of power, all trademarks and logos that contain AppGate or MindTerm, and certain other trademarks and logos appearing on this website, are trademarks or registered trademarks of AppGate Network security in the United States and other countries.
###