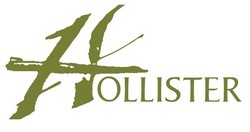 At Hollister, we offer all of our contractors a competitive benefits package from Blue Cross Blue Shield - the same that we offer our own employees.
Boston, MA (PRWEB) December 10, 2008
As more local professionals are facing layoffs in Massachusetts, Boston recruiting firm Hollister, Inc. discusses top strategies for jobseekers in today's uncertain economy.
"Right now, job seekers need to adjust their expectations and go into their job search with versatility," said Kip Hollister, Founder and CEO of Hollister, Inc. "There is no doubt that the market is tough right now, so it's going to take much more for jobseekers to get recognized."
Hollister recently published: "How to Guide: Job Search and Market Yourself During a Recession" on the Hollister, Inc blog. The guide includes helpful strategies including: concentrating on growth industries, gaining an understanding of the companies' current and projected pain points, developing a marketing strategy for yourself, and leveraging both on and offline networking outlets.
"What our clients are really looking for right now are professionals that can add value to their organizations," said Hollister. "There is a great deal of pressure to remain conservative with spending right now, so there has to be visible Return on Investment in every hiring decision that is made."
Over the past two months, Hollister, Inc. has experienced a substantial influx of candidates looking for jobs in Massachusetts, mainly due to the mass layoffs that are taking place within the financial services and consumer goods companies. Many of their clients are hiring contractors in an effort to keep productivity up and costs down. Sean McCourt, Manager of Hollister's Contract Technology Division explains that several candidates have been leaning on these contract opportunities in an effort to wait it out while receiving work, income and benefits.
"It makes perfect sense, especially when you consider the benefits aspect," explains McCourt. "At Hollister, we offer all of our contractors a competitive benefits package from Blue Cross Blue Shield - the same that we offer our own employees."
Though Hollister, Inc. is feeling the impact of the recession through the supply and demand shift, the senior leadership team remains optimistic and focused on the opportunities that are out there. In a down time, they feel lucky to be in a state that is so diversified by industry.
"Though many companies are putting a freeze on hiring particularly within the areas of financial services and consumer goods, we are grateful to still have some activity in other industries including Technology, Clean Energy and Healthcare," says Hollister. "We are advising many of our candidates to remain positive and focus on how they can transfer their skills and add value in other market sectors."
About Hollister
Founded in 1988, Hollister is a leading full-service staffing firm passionate about connecting Massachusetts' opportunity with talent. Based and home-grown in the Greater Boston region, Hollister is well positioned to see the Massachusetts job market from both sides. They essentially have two sets of clientele that they show up for every day- Massachusetts companies and its active and passive jobseeker. For 20 years, Hollister has been the bridge that connects professionals with jobs in Massachusetts and companies with the best employees. Whether you are searching for Massachusetts jobs or to hire your next best employee, they are the network you are looking for.
###