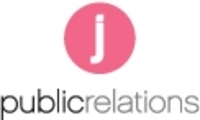 San Diego, CA (PRWEB) December 11, 2008
J Public Relations (J PR), a select service boutique public relations agency specializing in hospitality, lifestyle and travel, announced its increasing client roster to include the recently opened Hilton San Diego Bayfront, the historic US Grant Hotel and Harrah's Rincon Casino & Resort. J PR was chosen for the Hilton San Diego Bayfront F&B business based on their proven track record of success within the hospitality industry in securing consistent, high-level press and increasing their client's bottom line through strategic public relations campaigns. J PR will spearhead public relations efforts on a local, regional and national level for these properties.
J PR will introduce the chic-conscious traveler to a delectable culinary voyage with the Hilton San Diego Bayfront's food and beverage outlets, Vela and Odysea.
Approaching its centennial year, the US Grant Hotel and its signature restaurant the Grant Grill retained J PR to help to promote the timeless elegance of this San Diego landmark.
Harrah's Rincon Casino and Resort has also secured J PR as the media liaison for all aspects of the property including hotel, spa, gaming, food & beverage, special events, guest accommodations and promotions.
J PR's acquisition of these accounts further solidifies the firm's niche in the travel market in southern California with plans to expand into Las Vegas in early 2009.
J Public Relations implements and executes media relations plans for their clients, as well as develops strategic event and community partnerships. J PR has also been very successful in the creative development of high profile opening events for many luxury hotels such as the Keating, W Hotels, Hard Rock Hotels and Sheraton.
About J Public Relations:
Based in San Diego, California, J Public Relations is a select-service boutique public relations and marketing agency, specializing in the restaurant, travel/tourism, design and lifestyle arenas. Since it's establishment in 2003, J PR has since become one of the fastest growing publicity teams in the region. Taking on and leading local and national public relations activities for clients, J PR has helped them to become house-hold names and front-runners in their respective industries. The J Public Relations team is committed to developing and securing top-level media placements for clients on a local, regional and national level to promote expansive exposure and top-of-the-line services. Although based in San Diego, California, J PR's reach extends well beyond the coastal city and is comprised of a team whose collective career accomplishments include regular editorial media coverage achieved for their clients in top-tier national publications including The Wall Street Journal, USA Today, Travel and Leisure, Lucky, The Today Show, GQ, Playboy, Daily Candy, and The Los Angeles Times. Since J Public Relations client list includes Harrah's Rincon, The Gerber Group, Stingaree, EnDev Enterprises, Rimel's Restaurant Group and more. Learn more about J Public Relations at http://www.jpublicrelations.com.
Media Contact: J Public Relations
Jamie Lynn Sigler (858) 731-0923 / jamie at jpublicrelations dot com
Christia Gordon (619) 255-7069 / christia at jpublicrelations dot com
###