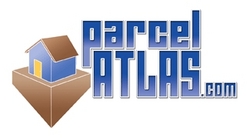 visit the website and you can see that we can query and render maps from this dataset with extremely good performance using MapDotNet UX.
Tallahassee, FL (Vocus) December 11, 2008
ParcelAtlas.com, a new website offering property information lookups and web services access to a nationwide property parcel data set was launched today. ISC has joined forces with Boundary Solutions, Inc. to offer property parcel mapping and information services at ParcelAtlas.com. ParcelAtlas.com will provide individual property information lookup, a parcel query web service, and access to parcel map tiles for its subscribers.
"The ParcelAtlas.com database is the largest known polygon data set residing in SQL Server 2008," said ISC President, Mark Alexander, "visit the website and you can see that we can query and render maps from this dataset with extremely good performance using MapDotNet UX."
The parcel map search tool at ParcelAtlas.com is available to preview for free for a limited time. Visitors can use the tool locate and identify properties across the United States for a limited time. The website provides access to more than 55 million parcel records for properties in more than 580 counties across the United States.
The ParcelAtlas.com property map browser application is developed using ISC's MapDotNet UX geospatial platform, Microsoft SQL Server™ 2008, Microsoft Virtual Earth™, and Microsoft Silverlight™.
The property parcel data set is developed by ISC partner Boundary Solutions Inc. (BSI). According Dennis Klein, President of BSI, "Insurance, banking, infrastructure, emergency response and real estate information service companies and agencies will use ParcelAtlas as their new location platform. Digital parcel boundaries eliminate much of the positional inaccuracies of current solutions. In addition, by knowing the extents, not just the location, of a parcel, many processes are being fully automated for the first time. It is becoming widely understood that the GIS property parcel base map is becoming industry's positional standard. "
While insurance and banking institutions might require information about a single property during any given business transaction, government agencies frequently require access to up to date property boundary and ownership information across an entire region. BSI's contributions to FEMA's Hurricane Ike disaster assessment and recovery operations are a good example. FEMA was able to access 40 normalized digital parcel map databases from BSI's National ParcelMap Data Set. This information was rapidly integrated as a digital parcel layer with FEMA's information resources to assist in identification and recovery efforts.
"ISC identified the need for accurate and standardized parcel data sets a number of years ago. It is absolutely critical to be able to visualize and identify property parcel boundaries and tax roll information for many businesses and government organizations. "said Mark Alexander, President of ISC. "We have literally had hundreds of customers that rely on this type of data set."
Founded in 1989, ISC is a worldwide leader in software that combines today's latest advances in web-based, consumer mapping with powerful enterprise GIS (geographic information systems). The company offers a wide range of products and services designed to empower people through great geospatial software.
MapDotNet is a trademark of ISC in the United States and other countries.
For more information about ParcelAtlas.com:
Public Sector: Casey Donovan, 850.893.6741 ext. 1029, casey.donovan@goisc.com
Private Sector: Benton Belcher, 850.893.6741 ext. 1023, benton.belcher@goisc.com
For more information on MapDotNet:
http://www.mapdotnet.com
###