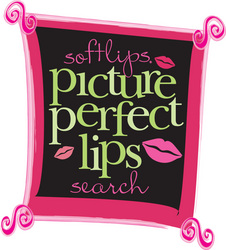 Orchard Park, NY (PRWEB) December 11, 2008
Calling all pretty pouts -- pucker up (and hurry up!) to enter the third annual Softlips National "Picture Perfect Lips" search. Softlips premium lip conditioner is looking for the woman with the best lips in America, so be sure to enter your "winning smile" before the December 31, 2008 deadline. This year's contest winner will receive a cash prize of $2,500, a chance to become a specialty model and the prestige of having the perfect pucker, which will be posted online at http://www.softlips.com.
The Softlips "Picture Perfect Lips" Search is open to legal female U.S. residents aged 13 or older, and entrants will be judged by a panel of expert judges, including Danielle Korwin, president of the Parts Models modeling agency in New York City, the only modeling firm in the U.S. that specializes in parts models -- lips, eyes, hands, feet, etc.
For a full set of rules and photo guidelines, as well as an official entry form, visit http://www.softlips.com. Contest entries will be accepted online (with digital image) or via U.S. mail at Softlips "Picture Perfect Lips" Search, P.O. Box 675, Mount Kisco, NY 10549, from now through the end of this year. The winners will be announced and prizes awarded in January 2009.
For additional contest information, visit http://www.softlips.com.
###