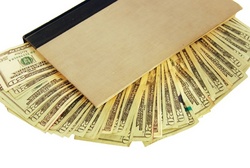 Price gouging for a book written by a fierce proponent of free speech like McIntyre, and published by a press committed to disseminating alternative view points runs counter to the core values of the company and the author
New York City, New York (PRWEB) December 11, 2008
In response to pre-holiday price gouging by poachers advertising on Amazon.UK, Anthony McIntyre's publisher, Ausubo Press, is once again appealing to bloggers and all those who traffic in information to keep their readers apprised about McIntyre's new book, Good Friday: The Death of Irish Republicanism and its immediate availability to anyone with a credit card. Ausubo Press' warehouse can meet the demand easily, quickly and at affordable prices.
According to Marketing & Publicity Director, William Cadiz, "There is a scarcity of books in Ireland and Britain, so much so that greedy gougers are selling their used copies of Good Friday for as much as ₤85. pounds ($126. USD)."
"It's a crazy industry," Cadiz continued, explaining that book distributors -- even large ones like Gill & Macmillan -- are reluctant to keep a ready supply of merchandise on hand for their bookselling clients because of an unreasonable and outdated returns policy.
"Most stores allow buyers to return books months after a purchase with no questions asked. As a result distributors will not increase the supply until they are absolutely convinced most copies will not be returned. In other words restocking-orders will not be placed for months at a time.
"Price gouging for a book written by a fierce proponent of free speech like McIntyre, and published by a press committed to disseminating alternative view points runs counter to the core values of the company and the author," concluded Cadiz.
Anyone looking for one last present to finish a Xmas list -- without breaking the bank -- can order a copy of Anthony McIntyre's new and soon-to-become-a-classic-book, Good Friday: The Death of Irish Republicanism, directly from Ausubo Press and for a lot less than ₤85. pounds or $126. dollars.
A brand new copy of McIntyre's book, Good Friday, is immediately available for only $24.95, which includes delivery within 3 days in the United States, and $32.95 for delivery within 7 days outside the United States.
Ausubo Press is an independent multicultural publishing company. It is one of several publishers in the United States producing books in more than 2 languages. In addition to Spanish and English, their first Irish title will be published next year. Ausubo Press is playing a small role in raising global consciousness about the need to protect any culture's greatest treasure: their language.
For further information contact:
William Cadiz
(+)1.917.573.6858
###