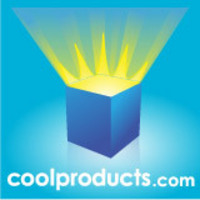 Lawrence, KS (PRWEB) December 15, 2008
CoolProducts.com, the vast shopping site launched in November, has responded to the economic crisis with a retooled home page. Shoppers are now invited to visit CoolProducts.com to see Featured Gifts Under $100.
Because gift shopping should be fun and fruitful, CoolProducts.com was created to help the smart shopper access great gift ideas from all over the web in one easy place. By representing 1000s of the webs top online merchants, shopper's now can access a better product recommendation tool for both price and relevance. For this current frugal environment items are organized by price from lowest to highest.
Founder Tony Schmidt notes, "We are a new twist for the hard-to-buy-for. Essentially we have organized the 'coolest' products from 1000s of your favorite catalogs to make shopping very easy. These are clever and useful gift ideas from the biggest, most popular web stores. We are right for you if you want to cut to the chase and spend as little time as possible finding the well-thought-out gift. By aggregating so many merchants into clear categories we facilitate a rich serendipitous experience for busy people. Visitors can easily find the 'coolest' gift to match to their budget and their recipient's style. How cool is that?"
Cool Products is a fun way to shop, because it helps shoppers quickly educate themselves. The site is divided into wide ranging categories such as: Home Decor, Eco-Friendly Products, Kitchen Gadgets, and Occupation Gifts. It's handy, because visitors are invited to save their best ideas into their own "My Favorites" for future reference.
To join the online revolution in the product discovery arena visitors are invited to participate at CoolProducts.com. The web is so vast; CoolProducts.com enlists the eyes, ears, and wisdom of the many as a social community. We create a depth of gift ideas unlike anything else. CoolProducts is like the backyard fence for shoppers. Members are invited to look through categories of interest and tell the community what they think. It's fun to join groups of interesting people to expand and renew gifts within categories for the benefit of everyone.
Real life product finders are incentivized with rewards for filling the shelves of the store. Suggest. Vote. Earn Commissions. This is a system of unending augmentation. Each product must be "crowd certified" as Very Strong, Best of Class, and WOW. CoolProducts.com is people organizing information on the world's gifts, making discovery easy, rewarding, and inspirational.
About Cool Products:
CoolProducts.com is a division of Heart of America E-Commerce LLC with offices in the Lawrence Regional Technology Center 1617 St. Andrews Drive, Lawrence, KS 66047.
For more information, please visit
http://coolproducts.com/about
Or contact:
Tony Schmidt
President/CEO
(785) 841-7777
(785) 766-1097 (cell)
tschmidt (at) coolproducts.com
###