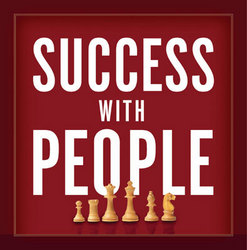 Novato, CA (PRWEB) December 12, 2008
SuccessWithPeople.com is offering anyone who registers the chance to improve their employee management and development skills absolutely free.
As the world struggles with economic uncertainty, everyone seems to be offering some sort of solution. Some of these solutions are free, but how many of them are truly helpful? David Russell, CEO of Success With People, Inc. is making a difference by giving away the knowledge he has gained through decades of experience. Corporations such as Microsoft, Intel and Cisco pay Russell to mentor their leaders yet everyone can receive many of his' teachings at SuccessWithPeople.com at no cost.
Every month Russell records new audio, which can be found in the "Free Stuff" section of SuccessWithPeople.com, that provides business leaders, managers and entrepreneurs with vital information needed to achieve success. The audio concentrates on developing every business' most powerful resources, its employees.
December's audio offers a wealth of knowledge which revolves around hiring new talent and mentoring them to become top performers. The message teaches how to hire the right people, set realistic goals, give effective performance reviews and come up with a strategic development plan that is guaranteed to deliver results.
David Russell, CEO of Success With People, Inc. explains, "Even if 2008 was not a challenging year economically, December is always a crucial month for leaders to review their performance for the past year and plan how to achieve their dreams in the year ahead. This month's audio has new ideas for leaders to inspire their people to take greater responsibility for achieving mutually beneficial results. I am using these new strategies not only at work, but with my family. Entrepreneurs in particular should not miss this month's recording."
About David Russell, CEO, Success With People, Inc.:
David Russell is CEO of Success With People, Inc. and author of two books on how leaders can overcome their addiction to poor management habits. He specializes in helping small-midsize companies increase profits by systematically utilizing employees. His clients include Microsoft, Cisco, Intel, Ingram Micro, Tech Data and Catalyst Telecom.
About Success with People
Success With People, Inc. offers coaching, consulting, assessments and services focused on helping entrepreneurs, managers and business owners manage people and priorities more effectively. Our driving passion is to develop life-changing solutions to big problems.
Media Contact:
Tom Harris
tom (at) successwithpeople.com
(415) 524-8313.
This press release was distributed through eMediawire by Human Resources Marketer (HR Marketer: http://www.HRmarketer.com) on behalf of the company listed above.
###